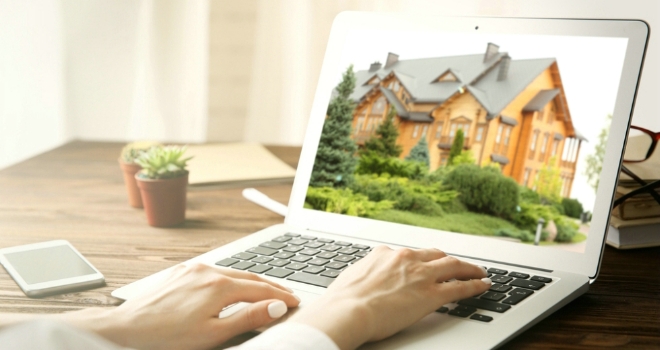 Property portal, Residential People, has highlighted that with the Coronavirus outbreak potentially looking to cause the most significant financial disaster the world has seen since 2008, the property market is also on the brink of a crisis… unless it embraces change.
It is not an entirely untrue statement to suggest that most estate agents are creatures of comfort - preferring to do business the way they have always been done and are somewhat reluctant to change.
However with the UK government guidelines on self-isolation changing by the day, and fewer people roaming the streets, Residential People foresees that many traditional, bricks and mortar high street agents could suffer significant losses as we enter unprecedented territory.
Residential People believes that agents should embrace technology and use it to their advantage if they're to continue to generate business as the streets get emptier.
One of the main ways that agents can use technology to their advantage is through video conferencing and virtual tours, giving interested parties a more detailed look at a home as opposed to static imagery.
This approach, for instance, has been used to great effect by renowned buying agent Henry Pryor, who also suffered a last-minute cancellation due to the homeowner's previous trip to Italy.
The impact of Coronavirus and what agents can do
Covid-19 has already had a significant effect on the property sector, forcing many high street agents to adapt to change and embrace home-working.
As highlighted by Lucy Pendleton, Co-Founder and Director of James Pendleton estate agents, the impact of the virus has already begun to have very real implications for the property market, noting: "Coronavirus impacted our business for the first time a few days ago, stealing away a sale that was just days from exchanging."
While cancellations can undo many weeks or months of hard-work, agents should remember that even with a global pandemic in full-swing, people still need property, and life simply must go on.
Christopher May, Residential People's Co-Founder & Director, reminds agents that: "The property sector has faced big crisis' in the past and bounced back, so I see no reason why the market shouldn't do the same this time around."
While it is an unfortunate reality that the economic impact of the Coronavirus outbreak will cause many estate agencies and businesses to suffer heavy losses - with some agents potentially shutting up shop for good - there could yet be a ray of hope from the history books.
Back in 2007, the property industry was booming, thanks to 100% to 125% LTV mortgages that significantly boosted the number of eligible homeowners.
A total of 2.5 million mortgages were approved in 2007, yet these figures fell to under 1 million a year after the financial crisis.
Challenging agents to learn from the past, May adds: "Despite the vast decrease in approved mortgages, collapsing banks as well as depreciating house prices following the market crash; the property sector successfully managed to bounce back to good health."
"Residential People strongly believes that the industry has the ability to not only make it through the dark days that lie ahead, but to expand to new heights…. just as long as the sector is ready to embrace change.."
Change is coming
With the global economy in disarray, there has never been a greater time for the property industry to embrace change, and begin to think about ways of flexible advertising and reducing their costs.
Some property portals have offered token gestures such as 'deferred payments' that ultimately must be paid somewhere down the line, but these do little to resolve the real problem.
Highlighting an alternative way for small and medium-sized agents to stay afloat, May states: "In these troubling times, estate agents are being bled dry. Portals are not operating with compassion and understanding that many agents will struggle to remain trading if proposed lockdowns are in place throughout the UK."
While the large, multinational agencies are well-positioned to endure and minimise the impact of a sustained drop in traffic, the smaller agents are on the firing line, and will undoubtedly be the first to fall should this crisis continue for several months.
May concludes: "If you're the decision-maker in an SME that's having to weigh up letting staff members go or continue to pay a portal, I want you to know that there is another way."
"By joining a fairer marketplace such as Residential People, you can advertise your properties for free, allowing you to alleviate some of the worries you may have during this sensitive period."