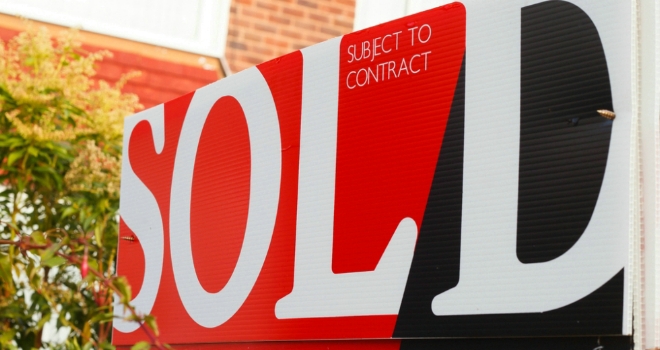 Spicerhaart Part Exchange and Assisted Move has revealed that it has had a hugely successful first half of 2019, seeing sales increase by 46%.
According to the firm, 2018 was its most successful year to date. However, recent figures show that 2019 is set to break records, with increases across all areas of the business. Instructions are up by 235 for the same period this year, while exchanges have seen an uplift of 29%.
Staff numbers have more than doubled in the past year and the business is still actively expanding, looking to take on additional business development managers and office staff. The team is also relocating to larger, state of the art offices in Sheffield in October.
The residential market is really tough at the moment, with the latest stats revealing that the number of established properties listed for sale plunged in July.
Jan Biggins, National Sales Manager at Spicerhaart Part Exchange and Assisted Move says she thinks this fall in listings is one of the reasons part-exchange has enjoyed such a huge surge.
Jan says: "The property market has been tough for some time now, and people are really reluctant to sell. This means there are nowhere near as many listings at the moment, which means people are looking to new homes instead if they want to move or make that first step onto the housing ladder.
This therefore means that demand for part-exchange is at an all-time high, so more and more developers are looking for services like ours so that they are able to offer solutions to buyers."
As part of the wider Spicerhaart group, the part-exchange and assisted move team has the support of numerous branches throughout England and Wales. This gives developers the peace of mind that they will get the property values right so they can part-exchange stock with confidence.
For those buyers whose current properties are not eligible for part-exchange - or they do not want to go down this route - the team can offer the assisted move option. In these cases, Spicerhaart Part Exchange and Assisted Move will handle the sale of the home buyer's existing property with the developer covering the cost of the estate agents' fees in most cases.
Neil Knight, Business Development Director added: "We have had a really fantastic few years, with the first half of 2019 our most successful to date and no sign of demand slowing anytime soon. We are therefore keen to hear from anyone who would like to be a part of our expanding team as we continue through this exciting period of expansion."