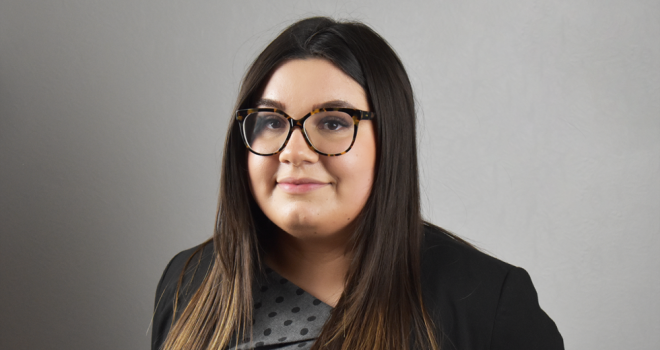 "By doing research and seeking professional advice, buyers can increase their chances of a successful and stress-free purchase."
- Hollie Watkins, property expert at Banner Jones
It's hardly surprising that the property auction market has also seen an increase in activity in recent years, with first-time buyers looking to find their dream premises at a bargain price without getting tangled up in post-offer negotiations and delay tactics.
However, while buying property at auction can be a thrilling and potentially rewarding experience it is important to be aware of the legal implications, regulations, and possible risks involved in such a purchase.
Firstly, it is important to note that purchasing any property at auction creates a legally binding agreement from the fall of the hammer. The winning bidder is legally and contractually obliged to complete the purchase from that point. It is therefore essential that you thoroughly research the property before making a bid.
This should include a detailed physical inspection of the property, checking for issues or defects, and obtaining a copy of the legal pack as soon as possible. Auctioneers are open to pre-auction offers and therefore the sooner an inspection has been carried out, the better. Whilst it may be costly to obtain survey results pre-auction, it's better to spend up-front costs than be left with a defective property which could potentially cost more money than it may be worth.
The legal pack will contain various documents referring to the property. For example, a typical auction pack will include the Title, searches, planning permission or building regulation certificate, and any tenancies/lease the property is subject to. Searches are not a legal requirement and therefore some auction packs may not include such information.
Searches are of particular importance if the buyer is requiring finance from a lender - many lenders will want minimum searches to be obtained. If the searches are not enclosed within the auction pack, the seller isn't obliged to provide them and therefore would need to be obtained at the buyer's expense.
Arguably one of the most important documents forming part of the auction pack will be the contract in which the terms outlined will need to be adhered to by both seller and buyer. The contract includes deduction of title, which means it will confirm the extent of the property to be sold, the actual sellers - this may not be the registered proprietors of the property and may be an executor for example - the agreed completion date and any fees that become payable by the buyer.
Common fees included are the buyer's premium, seller's solicitor legal fees, reimbursement of searches and any further costs of the seller. Check carefully the terms surrounding fees and when these become payable. Some buyers may not have factored in the additional fees to pay when making a decision as to the bid they're willing to make.
It is extremely important that the contract is read thoroughly before agreeing to bid. As noted, as soon as contracts have been exchanged/the hammer has fallen, all contractual obligations including cost demands must be met and complied with.
Instructing a solicitor or conveyancer to review the legal pack and provide their professional opinion on any potential issues or concerns is strongly advisable. A solicitor will be able to review the documentation contained within the auction pack and report to you any contractual terms and potential issues so that the buyer has an educated, more informed idea as to the risks involved when purchasing the property.
When attending an auction, arriving early and registering your interest with the Auctioneer is essential. Buyers can also register their interest online by submitting an online bidders form to the Auctioneer.
Proof of identity is required to complete a registration form and pay a deposit, which will be payable as soon as the contract has been exchanged. The deposit is typically 10% of the purchase price however, this may vary within the contract.
It is important to set a budget before attending an auction and stick to it. Auctions can be fast-paced and emotionally charged, so overbidding is easy. Also, there may be additional costs on top of the purchase price, such as legal fees and Stamp Duty Land Tax.
The main benefit of buying property at auction is the potential to secure a bargain. However, it's important to be aware of the risks involved. By doing research and seeking professional advice, buyers can increase their chances of a successful and stress-free purchase.