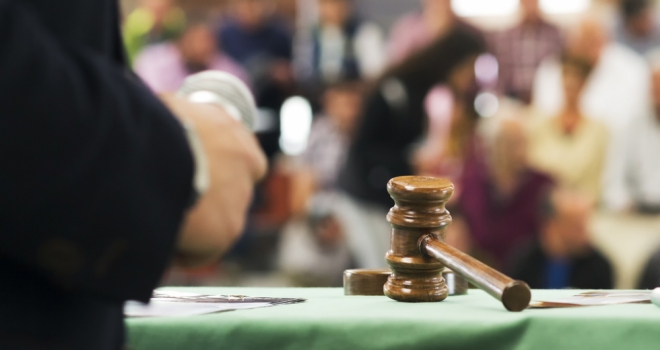 New data released by iamproperty's auction service, iamsold, has revealed a rise in high-value properties coming to the market with auction, resulting in the total capital value raised more than doubling, increasing by 64 per cent from June 2021 to June 2022 (£108m), with a 20 per cent increase in average sale price during the same period.
Alongside the high-rollers, the firm is seeing a more varied range of properties sold through its MMoA service, as Estate Agents and consumers look for speed and security in a challenging market.
Jamie Cooke, Managing Director at iamsold, commented: "For more than 10 years, we've consistently spread the message that auction isn't just for investors looking for fixer-uppers to flip. Agents, more than 4,000 in our Partner Network, are fully embracing that too. Whilst big sales figures are always exciting the real shift comes in the variety of properties from right across the UK, being listed and sold via auction."
Dawn Towse, Director at Quick & Clarke Estate Agents, adds: "It is always essential when valuing all properties that we look at the most proactive way to market. Each client is different and it is understanding their individual needs that enables us to guide them through with their preferred route. The MMoA is a superb way to create nationwide coverage and also provides security to both the seller and the buyer once a sale has been agreed.
"Working alongside iamproperty facilitates a good working partnership which enables various auction methods and provides clients with options to market. From selling smaller properties to high-end properties in East Yorkshire, we have had great success with the MMoA and our clients have been equally delighted with the speed, the level of service and of course the results!"
Jamie concludes: "We've built great relationships and continue to see Partner Agents across the UK coming on board as they feel more and more confident in passing on the benefits of online auctions to their clients. In June, properties were sold from Newquay to North Shields, and everywhere in between, with 40 per cent of the total capital value raised in the South - an area in which we continue to see huge growth.
"We're continuing to break records into 2022 and a low-stock market means that Estate Agents are looking for a differentiator to offer their clients and help them win new instructions, and MMoA can be that differentiator."