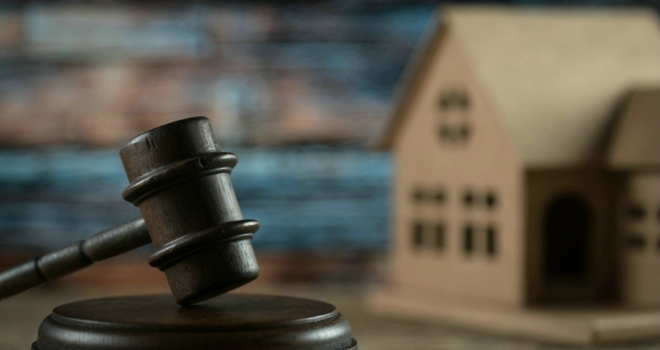 The experts at Belvoir have put together 7 top tips to help you secure a successful investment on auction day.
1. Purchase practise
The atmosphere of the auction room can be intimidating for those who have never previously experienced it so visiting an auction in advance can be useful.
Neil West, owner of Belvoir Cheltenham and Belvoir Gloucester, advises: "Before bidding for a property at auction it's advisable to attend several sales as a spectator.
This will help you to get a feel of how they work and enable you to gain an understanding of how the bidding unfolds, the way that people bid, how prices rise and what sort of increments are used.
Having this background knowledge of the sales room and what happens there will inevitably boost your confidence when bidding on a future property."
2. Research and review
Always identify which properties are going to be on your list of possible purchases before the big day.
Neil says: "It's vital to know which property (or properties) you're interested in so you can do your research in advance.
Look at the guide price, research market value and get an idea of the potential rental return too. Additionally, commission a HomeBuyer Report and gain quotes and timescales for any work that may be needed in order to get the property rental ready."
3. Money matters
When buying at auction the sales and completion process are speedy so make sure your money adds up.
Neil suggests: "Before bidding always make sure you have all your funds in place. Generally, successful bidders will have to pay ten percent of the purchase price as soon as the hammer falls and then the remainder by completion which is usually within a month."
4. Budget breakers
Always set a maximum price that you're willing to pay for a property and stick to it.
It's easy to get carried away with the excitement of the auction room and wanting to win the bid but don't be tempted to exceed your pre-set budget.
Your maximum purchase price should have been carefully planned out in advance, taking into account any work that is needed and other expenses, plus the possible rental return and potential for capital growth.
Over-bidding at purchase can seriously affect your yield moving forward and long-term profit potential.
5. Seating plan
Be prompt, be visible, be seen.
On the day of the auction get there nice and early. This will enable you to secure a good place to sit. As a bidder, you want to be in a place where the auctioneer can see you easily and you can see what's going on in the rest of the sales room.
An early arrival will also allow you to have a good look around, observe who else is attending and assess the competition.
6. Price power
Overly large bids can raise a property's purchase price unnecessarily.
"When bidding make your bids positive, clear and well known to the auctioneer, plus try and bid in small increments." says Neil.
This may not always be possible as the auctioneer may suggest larger ones but sticking to small increments will help you keep within your set budget, while giving you some thinking time in the fast pace of the sales room.
7. Empty handed
Properties which look great on paper may not look so good when you open their front door, so never panic buy.
"If you don't get the property you went for don't be tempted to bid on a different one instead," says Neil. "It's not uncommon for people to start bidding on an unfamiliar property because they are disappointed that they lost the one they had researched and don't want to go home having bought nothing.
However, this is obviously unadvisable. Without sufficient advance research you could end up paying too much for a property and you won't know about any potential problems, including structural issues.
Only buy the property you originally wanted and, if bidding exceeds your maximum set budget, be prepared to leave empty handed and start researching for your perfect property at the next sale day."