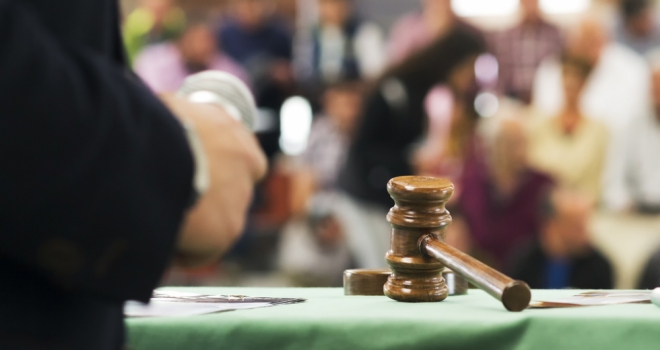 Auctioneers, Auction House London, has announced that it has broken all its own records during its most recent sale, raising more than £31m.
According to the firm, more than one thousand bidders took part in the mammoth livestream auction led by auctioneer and director of Auction House London, Andrew Binstock. 115 lots were offered with 90% of stock selling.
A modern 5 bedroom terrace in Colindale, north-west London, was Lot 1 and needed a little updating. It was guided at £250,000 and eventually sold at £400,00 after two tenacious bidders seemingly went to war over it.
As always, properties with development potential were popular with buyers and this six-bedroom end terrace in Darville Road, Stoke Newington was no exception. Needing total refurbishment, it started with a guide of £850,000 and eventually sold for £1,165,000.
Andrew said: "It was an exciting auction full of endless bidding wars, some of which went on for more than ten minutes. The market is booming and there continues to be an insatiable appetite for property from buyers. It seems as if people are making hay while the sun shines. No one knows how long this will go on for but it's a brilliant time to sell."
Auction House London is now taking entries for its next sale on Wednesday 16 June, at 12 noon, which is being streamed live.