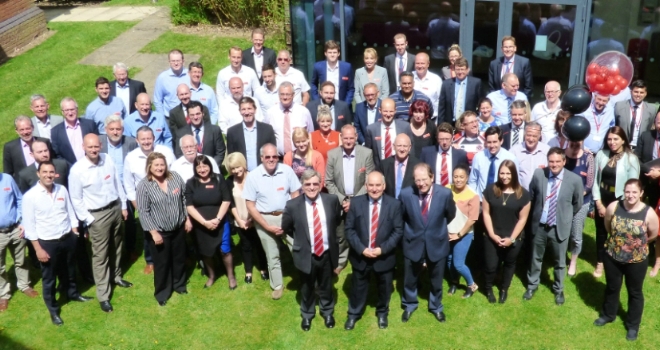 Sales continue to go from strength to strength for Auction House London with 80% of the lots listed, selling at last week's auction (Wednesday 31 July 2019).
It was a packed saleroom at the London Marriott Regents Park Hotel, where bidding at times was fast and furious.
Andrew Binstock, Director and Auctioneer at Auction House London, said, "It was a stunning result and compared to the average sales of 71.2% in the property auction sector generally, our figures are utterly exceptional.
A three bedroom semi in Wembley was one particular lot which attracted a lot of attention from bidders in the room. The property which was being sold by Brent Council was within walking distance of Wembley Stadium and needed complete modernisation. It was also close to the Metropolitan line and came with off street parking and a garage. Bidding started at £380,000 and quickly rose to £513,500, while barely missing a beat, with 17 bidders involved in the action at one point.
Another property which proved to be high on the wishlist of many buyers, was a three bedroom terrace in Hall Road in Isleworth. Once again the house needed total refurbishment and had the advantage of being within walking distance of Twickenham Stadium. Bidding opened at £315,000 and the property sold at £423,000.
Andrew adds: "In both cases we offered the bidders a totally unmodernised house with plenty of opportunity to add value. And with attractive guide prices creating an intense bidding war in a live auction room, conducted by a real auctioneer, it proved perfect conditions for an optimum sale price."