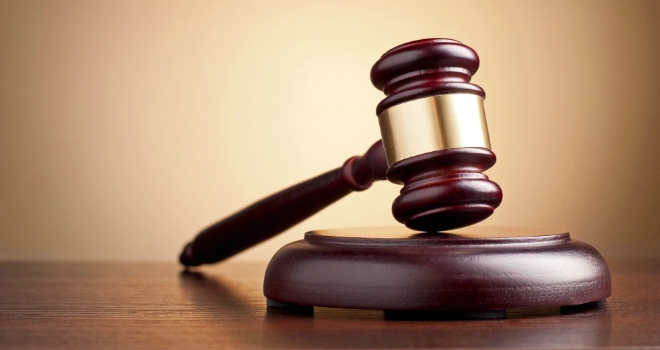 The National Association of Valuers and Auctioneers (NAVA) has announced its Auctioneer of the Year 2014 as Stuart Collar-Brown from Strakers.

Held at the Stratford Manor, Warwickshire on 24th September, the competition took place within a simulated auction room environment, where novice auctioneers were given the opportunity to test both their skill and nerve on the rostrum. Three lots were up for sale in the auction catalogue with industry renowned auctioneers planted in the auction room tasked to challenge the entrants. The judges were very impressed by the quality of this year's entrants.

Competitors were judged on a range of factors including bringing the right equipment, their opening remarks and the way they controlled the bidders. All competitors displayed great maturity and skill on the rostrum handling a range of difficult customers and tricky situations.

In the end, following much deliberation, the high acclaimed title was awarded unanimously to Stuart Collar-Brown of Strakers who impressed with his maturity, technique and charisma on the rostrum.

The Clive Emson NAVA Competition Rosebowl was awarded to Stuart, along with £250 prize money and £250 to a charity of his choice, sponsored by Auction Finance. Stuart will retain the rosebowl for one year before returning it for next year's annual competition. Stuart also received the Auctioneers Gavel, sponsored by Spiegl.



On winning the competition Stuart said:



"Having worked in the auction world for a number of years in London and the West Country, I have been extremely fortunate to have met and worked with many great auctioneers along the way, so I think all of their experience and advice really helped me when I stood on the rostrum for the first time.

The most nerve wracking part of the entire day was sitting waiting on the previous contestant to finish but I have to say, once you have the gavel in your hand, it wasn't as scary as I first thought and the adrenaline rush you experience when selling a Lot is second to none. To those who are thinking of entering, I would say go for it - it's a great experience and everyone there is in the same boat as you so go out and enjoy yourself – I know I did and I hope to continue auctioning property for many years to come."

NAVA are already looking forward to next year – If you are or work with a novice auctioneer make sure you enter the 2015 competition! Details will be released shortly.