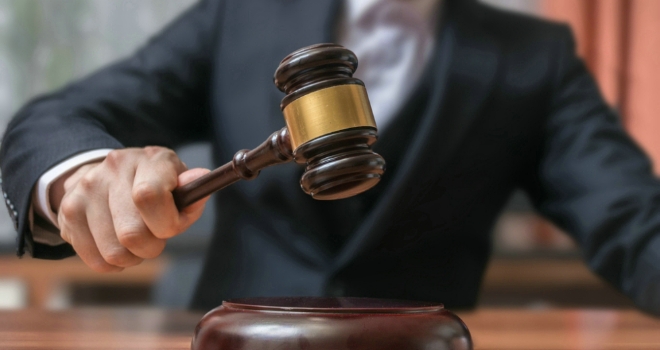 The Guild of Property Professionals has announced that it has relaunched its partnership with property auctioneer, iamsold, giving member access to a range of live auction events at sites across the UK.
Iain McKenzie, CEO of The Guild of Property Professionals says that Guild Auctions, which is powered by iamsold, will provide Guild Members with their own branded auction platform which links to their website to offer easy, secure, 24/7 bidding and transparency online.
McKenzie says: "There is a surge of activity in the market, however, sellers and buyers will need to move quickly if they wish to hit the Stamp Duty holiday deadline by the end of March next year. In reality, with conveyancing taking around 120 days on average to complete, along with the expected delays due to the high volumes of transactions, buyers will need to have had an offer accepted by around the end of September to ensure they benefit from the holiday.
"The second reason is that many people may be in a position where they need to sell their property quickly as a result of their financial situation changing due to the Covid-19 pandemic. In this case, iamsold's Modern Method of Auction (MMoA) is an effective solution."
He continues that while activity is strong in the marketplace at the moment, we are moving into uncharted territory and when we start to come out of the pandemic nobody can tell how robust the sales market will be. "It will be important for sellers to have a vehicle they can use to sell their properties quickly if they need to," says McKenzie.
According to Jamie Cooke, Managing Director of iamsold, there is a rise in non-discretionary sellers post-lockdown who need to sell and are not just testing the market.
This could be people needing to downsize, relocate to be near family or indeed separations leading to the sale of the family home for example. In these circumstances, speed and security are of paramount importance and where MMoA offers the most effective sales route. MMoA is a benefit to estate agents too, enabling them to be competitive in the marketplace by expanding their service offering and commercial opportunities.
Despite the many benefits of auction and rise in uptake, there are misconceptions about this sales method, such as the myth they are only for cash buyers or that they are for run-down houses that cannot be sold through another method.
Cooke says: "MMoA is an effective solution for movers in need of a quick and hassle-free sale, and it offers more security and transparency than a traditional Private Treaty sale. Timescales are fixed with sales completing within 56 days, and comes with the added security of a less than 5% fall through rate. Although MMoA transactions are on the rise, the method is relatively unknown amongst the public, with just over a quarter of the UK homeowners we surveyed recently* aware of it.
"MMoA auctions attract a wide range of buyers too. It is not just cash investors looking to add to their property portfolio, many are also normal mortgage purchasers buying for a family member or for their own occupancy. This range of buyers and the wider audience generally results in a better price than a tradition auction.
"It is not just for run-down properties either, all types sell from traditional family homes to city centre studio apartments. We believe that the most effective solution is what's best for the personal circumstances of the seller rather than the property, which we really champion with our partner agents and will come through in our recent partnership with Zoopla."
McKenzie adds that the partnership with iamsold and the MMoA offering will provide Guild Members with an additional revenue stream and will help them to win new instructions by diversifying their offering to potential clients.
He concludes: "Working with iamsold and adding another arrow to the quiver will be beneficial for both sellers and Guild Members alike. Homeowners will be able to sell their property within a set time frame and agents will have another method of growing their business and providing a great service."