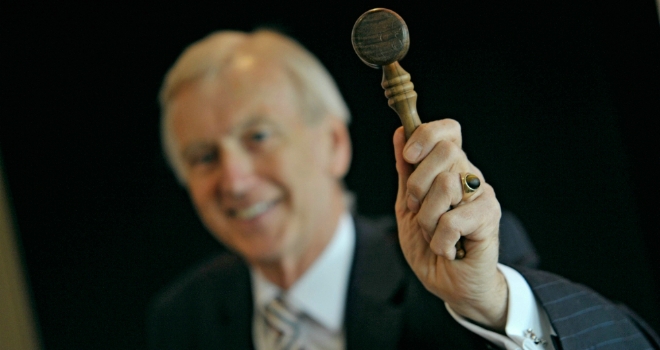 ""
The team at Graham Penny Auctions Leicester has begun to invite entries for the first auction of 2015 following its first full year of operation in the city.
Over 120 properties have been sold across seven auctions in Leicester raising over £12.8m for its clients. The Auction house claims that this is twice the volume and amount as its nearest competitor.
Leicester branch manager, Carl Finch was delighted: "Our first year in Leicester has been great; we've opened our city centre office, found an excellent auction room at the King Power Stadium and more importantly we've secured some fantastic sale prices for our clients.
Throughout the year we have carried out thorough marketing across the whole of the UK for all our properties which has led to us now have a comprehensive national mailing list and a packed auction room of excited buyers. In 2014 our sale prices were on average 19 per cent above their guide prices demonstrating that a busy auction room can drive up prices as people want to get that property they have their eye on.
So far this year, Graham Penny Auctions has sold 120+ lots, raised over £12.8m in sales for its clients and achieved an 80 per cent success rate. The next Graham Penny Auctions Leicester auction is on Thursday 29th January 2015 at the King Power Stadium.
Carl added: "We already have a number of entries for our January auction as vendors see the benefits of the auction room. Selling at auction widens the potential market; not only will there be buyers who want to make it their home, there will also be investors, developers and property dealers interested in buying. Plus, anyone with a requirement to sell quickly is likely to get a successful and speedy sale and, if necessary, completion dates can even be set sooner than 21 days."