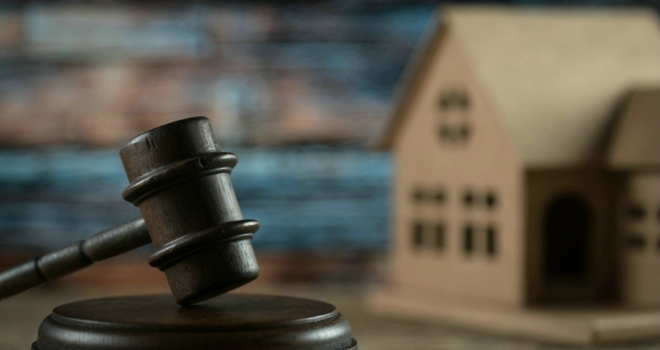 Auction House has announced that it has sold over 3,000 lots under the hammer this year, the only UK property auctioneer pass this milestone so far.
This time, the 3,000th sale took place during Auction House Scotland's 30th November sale in Glasgow, and was a one-bedroom ground floor flat in Apsely Street in the city, which was guided at £79,000, but sold for £84,500 (see image attached).
So far this year Auction House has sold 3,020 lots from 4,060 offered – a success rate of 74.38% - and raised over £372.5m (£372,502,473). The group has also recorded its biggest ever number of catalogue entries for December, now standing at an impressive 691 lots.
Roger Lake, Auction House Founding Director, said: "Considering the challenging conditions in the UK property market, this is a remarkable achievement. It's the third year in succession that we have sold more than 3,000 lots – each time making the achievement earlier in the year than during the previous 12 months.
We have a busy December ahead of us, with 26 sales scheduled and a record number of lots being offered over the two weeks from 4th December. All of which is yet further proof that local properties being sold in regional auctions is something that appeals to both buyers and sellers alike."
Roger Lake also says that the record number of catalogue entries in December reflected evidence of a real urgency amongst sellers. He explained: "The possibility of a severe winter has been heeded, and those with empty properties are hoping to sell before the festive break. Mortgaged landlords are acting to slim their portfolios and reduce gearing in advance of the new tax regime coming into effect. In fact, sale by auction suits them too as they continue to receive rent (which they need to make mortgage repayments) through to completion.
Latest evidence suggests that demand in some sectors has slackened since early autumn, although first time buyers activity is strengthening – something which is being further encouraged by the Stamp Duty threshold being raised to £300,000 in the recent Budget.
Overall, the property market remains challenging with the stock shortage and more recently buyer sentiment slowing activity in many parts of the country. Nevertheless, auctions remain its brightest star, with volumes maintained and Auction House continuing to lead with strong regional performances."