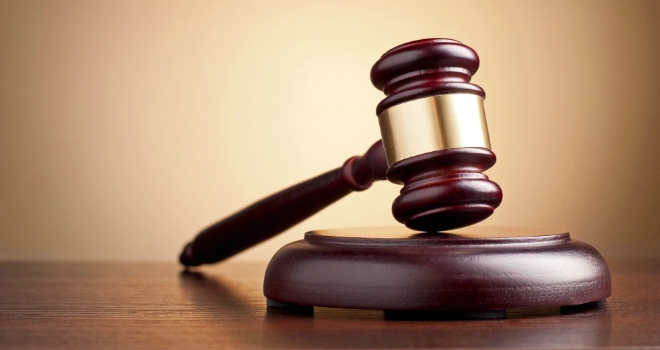 ""
Auction House has announced today that it has broken the 3,000 lots sold barrier for the year – and so far, the only property auctioneer to do so in 2015 reaching the landmark figure more than a week earlier than the company did last year.
The individual property named as the 3,000th auction lot was 27 Kent Road, St Denys, Southampton, Hampshire, which was sold at the Auction House Pearsons sale in Southampton (on Tuesday 8 December), with founding director and auctioneer Bryan Baxter wielding the gavel. The property, a two bed semi-detached house, was guided at £130,000 – 150,000, with the hammer eventually coming down at £150,000, following enthusiastic bidding in the room.

Auction House - recently named 'Residential Auction House of the Year' by The Negotiator magazine - had earlier reported cumulative sales of 2,885 lots through to the end of November at a success rate of 76.5%, and raising over £375 million pounds (£376,938,000).
Roger Lake, founding director said: "Healthy sales in November have helped us to a position that is up over 8% on last year. At a time when EIG is reporting a downturn in total auction sales, the Auction House performance is a stand out result which is some 15% ahead of the sector. Yet again, our 40 regional auction rooms are punching well above their weight."
Auction House has also announced a tie-up with successful Brighton auctioneers Austin Gray, who are to join the network and trade as 'Auction House Sussex' from January. The appointment gives the brand much improved coverage along the south coast from Bognor Regis in the west to Rye in the east, and inland towards Crawley and East Grinstead. Austin Gray's track record in auctions goes back to 1985, with a current success rate of 87%.
Roger Lake added: "Auction House is predicting a very busy first quarter for 2016, with greater numbers of sellers wanting to dispose of surplus stock and some of their tenanted investments before the 3% stamp duty surcharge hits home. The balance of the year will be typified by much reduced motivation following the stamp duty hike, and a gradual recovery thereafter.
Supply, demand and prices will all be affected by new government policies and the auction sector will have to rapidly adjust to the new circumstances and the changed attitudes that they will generate. We are certainly in for another challenging year - but the benefits of speed, certainty and transparency that auctions offer will be the reasons for our continuing appeal."