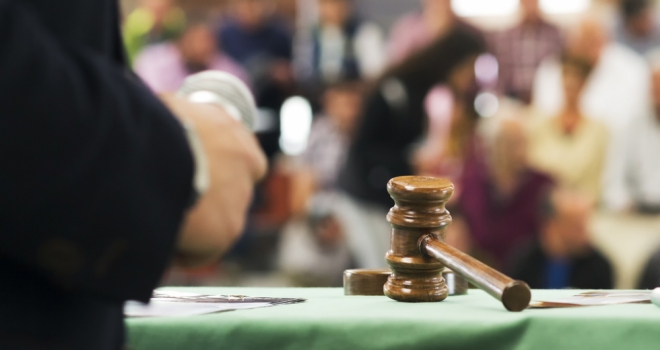 "The narrative is shifting, and auction is becoming more widely recognised as an alternative method of sale for all types of property - not just for rare cases."
77% of estate agents agree that auctions are likely to be the way forward when it comes to buying and selling property, according to a survey by iamsold.
The sentiment follows the property auctioneer's own business results since the turn of the year, with £475m of property sold since January and over 32,000 bids placed – more than twice the number of bids placed in the same period in 2020 and 2019.
Against the backdrop of a buoyant housing market spurred on by the stamp duty holiday, iamsold says online auctions offer a digital solution that supported speedy sales. And agents seem to agree, with the survey revealing that over two thirds of the agents agree that auctions are best suited to a buoyant market.
Jamie Cooke, managing director at iamsold, said: "We've been living in a once in a generation event that is likely to have long-term repercussions on the behaviours and attitudes within the UK housing market from agent and client alike. Those agents who initially looked to auction for an online solution during lockdown, or for speed of sale to make the stamp duty holiday deadline are now realising that auction isn't just for those novel circumstances, but a real solution for the future.
"We truly believe that the popularity of Modern Method of Auction is on an upwards trajectory. The narrative is shifting, and auction is becoming more widely recognised as an alternative method of sale for all types of property - not just for rare cases. This has accelerated as a result of recent events such as the move to online and peak in the market. We're onboarding new agents every week and our industry-first partnerships with Rightmove and Zoopla has brough auction to the mainstream. Auction has demonstrated that it can work in all market conditions, with great results and we're glad that more agents are open to be able to experience its benefits."