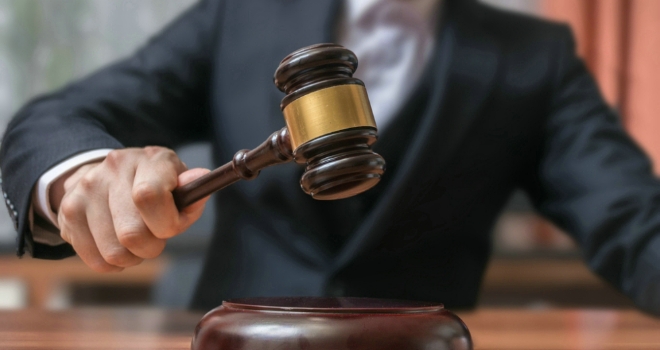 Allsop's commercial auction on 16th October will see 270 lots auctioned at The Berkeley, Wilton Place, Knightsbridge. The auction catalogue, which has now been released, features 44 lots offered at £1m+ and investments generating an income of more than £15.5m per annum.
October's auction will offer 61 bank investments - more than four times the average number offered at each auction, and double those at the last commercial auction in July. This increase is in part, the result of the on-going portfolio breakup on behalf of a charitable trust, who successfully sold 24 similar assets at the July auction.
Of these, lot 27 in a prime high street location in Salisbury is let to Bank of Scotland until 2031 with no breaks. Guided at £1.15m - £1.25m, it generates £68,500pa, (5.96%).
The highest value investment in October's catalogue is lot 110, a car park spanning over two acres close to Gatwick Airport in Crawley. Guided at £4.5m+, (7.6%), the car park features 800 spaces and is Let to Sure Parking Limited until 2024 with no breaks and an option to extend to 2032. Generating £340,000pa, it is anticipated to be one of the most sought-after investments on the day.
As is lot 107, a Grade II Listed shop investment with nine serviced apartments in the desirable Cotswold town of Stow-on-the-Wold. Guided at £3m+, (7.1%), it currently generates £213,750pa.
October's auction will also offer 153 retail, 16 office and 12 industrial investments, with 76 lots located from within London and the South East. This includes lot 8, a restaurant and residential investment in the south west London suburb of Wandsworth. Guided at £1.2m+, (5.9%), it comprises a three-bedroom maisonette on Bellevue Road, renowned for its selection of boutiques and fine dining restaurants, including Michelin starred Chez Bruce.
Duncan Moir, Partner and Auctioneer, Allsop said: "The number of bank investments and the size of October's auction catalogue clearly demonstrates that vendors remain confident of the likely demand from investors, even with the uncertainties arising from the current political climate. Property investors are generally in it for the long-term, and with modest returns on cash, we expect to see investors adopt a business as usual approach following the long summer break."