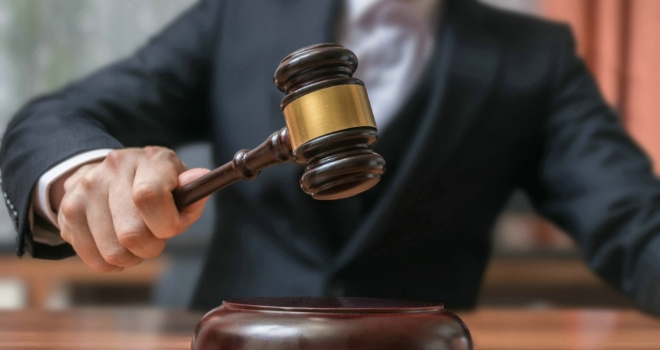 UK property auctioneer, Auction House, has pledged that all of its scheduled sales will take place this year – even if a restriction on gatherings during the Coronavirus outbreak means that lots get transferred into an online sale.
The announcement coincides with the release of the group's latest results, which show that 453 lots were sold in February (compared to 457 in February 2019), at an impressive success rate of 80.2%, raising nearly £56m (£55,872,374). Since the beginning of 2020, a total of 506 lots have been sold, at a success rate of 79.2%, raising £61.8m – which is 8.7% up on last year.
Roger Lake, Auction House Founding Director, said: "Despite some expectations to the contrary, the auctions market stayed strong in February with many sellers selecting the auction method after deciding the time was right for them. Whilst the number of entries is marginally down from last year, demand has been buoyant, with busy salerooms and enthusiastic bidding, and our sale rate is well ahead of the norm.
"But like the rest of the world, we're entering unchartered waters with the Coronavirus pandemic – which is inevitably going to impact on our activities in the event of public gatherings being restricted or even banned altogether. As a result, arrangements are being put in place to sell auction lots through our proven Online Sales system, which we've been operating for the past five years."
Roger also said that whilst the Bank of England's recent cut in interest rates is welcome, Wednesday's Budget contained little to affect auction buyers and sellers.
He explained: "The interest rate cut of 0.5% back to a record low of 0.25% means that more people will be interested in buying property if the cost of borrowing is less – although it remains to be seen whether all lenders will pass the cut in full onto their customers.
"Similarly, whilst the future hike in Stamp Duty of 2% for overseas buyers may help UK homeownership and restrain house price inflation, there's a danger that ultimately some investors from abroad will exit the market and the demand for high-value homes will suffer.
"Nevertheless, here in the UK, our auctions are going to continue - albeit with a different sales process - as measures to limit the number of infections come into place. So we'll transfer the stock from a room auction to an online, eBay-style sale scheduled for the same day, as and when we are required to do so."