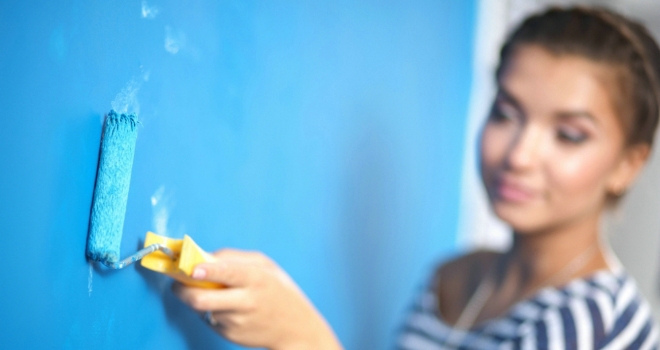 Once regarded as nothing more than something to do on a rainy bank holiday, DIY or home renovation has become a way of life for many during the UK-wide lockdown - with new research from Aldermore revealing that at least 38% of us are 'doing it ourselves'.
According to newly released figures from the Bank, this growing trend of home improvement is set to continue, with 17% saying they are planning to do some form of DIY or renovation soon.
Of the household renovation projects carried out, gardening (57%) was the most popular, followed by spring cleaning (47%) and then painting walls and wallpapering (34%). While the research shows the popularity of small-scale projects, Brits are also keen on major DIY jobs such as redecorating a room (23%), renovating a room or bathroom (20%), replacing flooring or tiling (13%) or planning an extension or major construction on their homes (5%).
New Generation of DIY-ers is born
The research shows the love of DIY is being enthusiastically embraced by the younger generation. Three in five (60%) 18 to 34-year-olds (a mixture of Millennials and Generation Z 'Zoomers') have taken up a DIY project or are planning to during lockdown, compared to 57% of 35-54-year-olds and 50% of the 55+ age group.
Millennials and Zoomers are also more likely to take on a major DIY project compared to older generations. Of those doing DIY during lockdown, three in five (60%) of 18 to 34-year-olds are doing one of the following major DIY projects: Renovating a room or bathroom, replacing flooring or tiling, fitting kitchen units or planning an extension or major construction on their property. This is compared to 46% of 35 to 55-year-olds and 22% of the 55+ age group.
One in four (34%) of the 18-34 age group are also seeking to make their house a home by upcycling/upholstering or building furniture, compared to 21% of 35 to 55-year-olds.
Northern Ireland leads the way in DIY
Of all the regions in the UK, Northern Ireland is the most DIY inclined with 55% doing some DIY during the lockdown period, seconded by the North East (50%) and followed by the West Midlands (42%). The North West of England was the least inclined with less than a third (31%) taking on a DIY project.
Jon Cooper, Head of Mortgage Distribution, Aldermore said: "DIY comes in surprisingly handy as a homeowner and learning how to fix, repair and renovate are fantastic life skills and great money-savers too. It is brilliant to see the younger generations embracing DIY during this period in which home improvements are front of mind. Making a house a home can be rewarding in itself but it can also bring many additional benefits in improving the saleability and value of a property.
"This period of lockdown means we are all re-evaluating what our homes can be. It now functions as a place to work, a place to exercise and a place to socialise, albeit digitally, with friends and family. Now is a good time to consider home plans, such as building an extension or overhauling the kitchen, alongside reviewing financial options such as remortgaging for those bigger home transformation goals so, long term, a home can be reshaped to everything it needs to be."