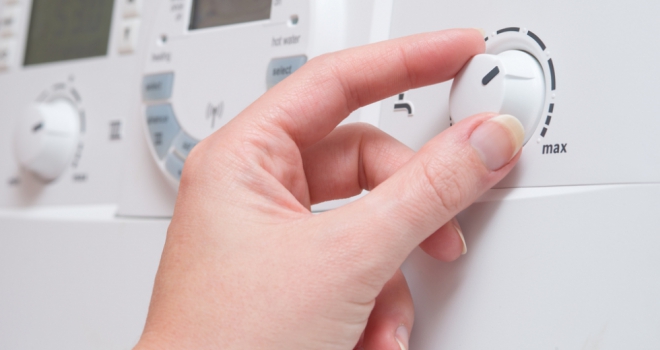 "By spending a relatively small amount today, you could save yourself a bill for thousands of pounds a little further down the line."
Homeowners can save an average of £1,700 by completing four summer maintenance tasks that will extend the health and lifespan of their boiler, according to Fair Fix.
Summer is the ideal time to perform these tasks to ensure that the boiler is reliable when winter arrives. It also means you avoid peak prices for engineers and, due to lower demand than in winter, you'll have a far greater choice of which boiler engineer you use.
Switch to summer mode - Average cost: £0.00
Most modern combi boilers have summer and winter modes which can be selected from the control panel menu. Summer mode ensures that the boiler is only ever delivering hot water and not central heating.
If the boiler doesn't have a summer mode, the same effect can be mimicked by turning off your heating thermostat or flicking over to hot water only, should the option be offered.
Boiler servicing - Average cost: £100
An annual boiler service is essential, and there's no more sensible time to get it done than summer.
You must hire a fully certified and registered gas engineer to perform the service which will include visual checks of the boiler and flame; a checking of the flue pipes and operating pressure; checking of case seals; and a full audit of the internal components.
This process is like an MOT: it will identify any working faults and highlight any action that should be taken to avoid imminent breakdown.
Flush the central heating system - Average cost: £400
A flushing of the central heating cleans the boiler, the pipes, and the radiators by pumping a special chemical mix through the whole system.
This will improve the efficiency of your heating and extend the life of your boiler, clearing away dirt, debris, and even rust.
Bleed the radiators - Average cost: £115
When the radiators are sitting dormant during the summer months, it's the ideal time to bleed them.
This simple process of releasing air that gets trapped in the heating system will greatly improve the efficiency of heat distribution throughout the home. In doing so, it reduces energy usage and thus reduces household bills.
If your radiators and pipes make a banging or gurgling noise when you turn the heating on, it's a surefire sign that your radiators need bleeding.
You can bleed the radiators yourself if you have the right radiator key, but it's always best to draft in a professional who knows exactly how to do it properly.
These four jobs will cost an average of £795. And while this is a lot of money, not least during the current cost of living crisis, it is significantly less than you'll have to pay to replace a boiler that hasn't been properly maintained.
In fact, with the average cost of a new boiler and installation coming to an estimated £2,500, you're looking at a saving of £1,705 by following these simple maintenance tips.
Founder of Fair Fix, Tyrone Ekrem, commented: "Nobody wants to be spending more money at the moment, certainly not on something as seemingly mundane as boiler maintenance. But by spending a relatively small amount today, you could save yourself a bill for thousands of pounds a little further down the line.
"While modern central heating systems are increasingly resilient, they remain finely tuned instruments that require close attention to maintain maximum efficiency.
"With the cost of living so high, it's easy to fob off boiler maintenance as a job for another day, but we encourage people to get it sorted now so that you're not caught short when the weather turns and you discover the boiler is on the blink."