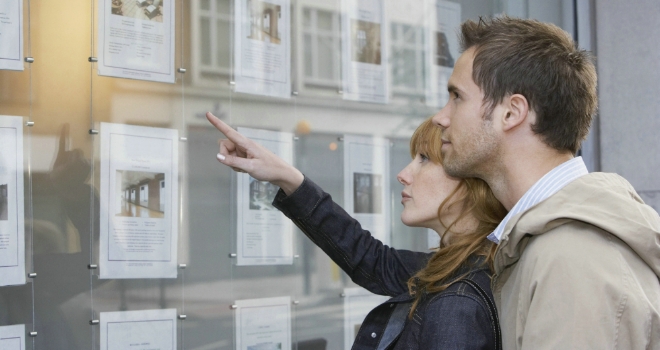 "As we can see, there are still fantastic opportunities available in the UK, with many regions not only offering healthy returns on properties but also fulfilling key lifestyle considerations, which for some, is just as important in the homebuying search"
- Jon Cooper - Aldermore
Despite an increasingly challenging housing market, this year's Appeal Index demonstrated there were still many locations which provide opportunities for first-time buyers.
However, there is a regional divide in homebuying opportunity, with the Index continuing to be dominated by cities in Scotland and the North West of England, while cities in the South trail behind.
The Appeal Index looks at 10 indicators across two key pillars – property and lifestyle – that impact first-time buyer desirability.
Scotland offers the strongest appeal to younger people
Scottish cities continue to occupy the top spots in the Appeal Index, offering the strongest opportunities for first-time buyers to get their foot onto the property ladder. First-time buyers in Scotland are getting over the first hurdle of raising a deposit, more easily than in other cities in the UK, with a smaller average deposit-to-income ratio needed.
Additionally, these cities boast enticing lifestyle opportunities, with competitive pay, reasonable commuting times, and a high proportion of bars and restaurants. With an average first-time property price of £158,310 in Glasgow and a projected annual increase of 7% in the coming years, it also provides a good future investment.
Edinburgh fared less well than other Scottish cities in the Index, falling from 5th place in 2022 to 10th place. The city scored well in terms of the lifestyle pillar – with a young population (26% aged between 25-35) and a large graduate workforce (69%) indicating social life and employment opportunities for local FTBs.
However, property prices are much higher in Edinburgh (on average £268,562), and in turn, the amount needed for a deposit in the city is higher (£67,224 compared to the average FTB deposit in Glasgow of £32,385).
However, good pay, healthy graduate opportunities and plentiful social activities were enough to ensure Edinburgh a place in the top ten.
Manchester climbs into the top 10
Manchester jumped this year from 11th to 4th place, meeting a number of lifestyle considerations, from competitive salaries, (£33,784 on average) to promising job prospects. Although the buying price is lower than in other cities (£218,503 on average), properties in the city offer good returns, with an annual house price increase of 6.8% projected.
Manchester performs better than their neighbours Liverpool on the lifestyle front, with respective scores of 73 and 60. Despite less promise in this regard, Liverpool still boasts an affordable stock of properties (£163,108 on average) and healthy projected price growth per year (7.2%).
Newcastle (6th place) continues to score highly on the property pillar with decent affordability and investing opportunities as well as meeting a number of key lifestyle considerations for first-time buyers.
Although the average purchase price in Newcastle is more affordable (£168,442) than other cities featured in the index, house prices are increasing at a much lower projected rate per annum (4.1%) compared to Swansea (6.7%) and Newport (7.4%).
Wales hold onto their top spots
Welsh cities Swansea and Newport held onto their positions coming in at 7th and 9th respectively. Derby has climbed into the top 10 table in 8th place offering affordable purchasing opportunities but less well on the softer aspects such as commute times and local nightlife.
The 'cooler' spots for first-time buyers
Southern cities in the UK failed to make this year's top 10 for the second year in a row. This was largely due to a lack of affordable property for first-time buyers with Maidstone, Chelmsford and Basildon remaining the least attractive cities. London dropped one place to 43rd, continuing to sit low in the rankings due to high house prices, unaffordable deposit requirements and its limited potential for house price growth.
Cities in Yorkshire are rising stars, with Wakefield making the highest jump this year from 32nd place in 2022 to 14th place. Leeds takes the 13th spot with Doncaster (26th), Sheffield (27th) and Barnsley (28th) also making the top 50.
Jon Cooper, head of mortgages at Aldermore said: "First-time buyers have had a challenging year, facing higher interest rates and increased market uncertainty. It's therefore understandable that some people are questioning whether or not to put their homebuying plans on the back burner.
"However, as we can see, there are still fantastic opportunities available in the UK, with many regions not only offering healthy returns on properties but also fulfilling key lifestyle considerations, which for some, is just as important in the home buying search.
"Becoming a homeowner is a wonderful step forward in a person's life, and for many is a rite of passage. Despite the current environment, first-time buyers can still realise their homebuying dreams."