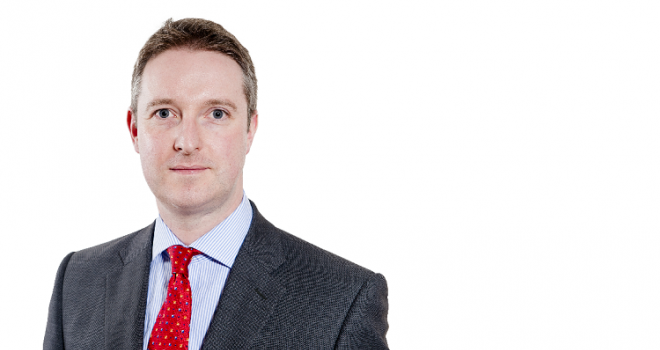 "The challenges for the high street have been heightened by the pandemic, and the long-lasting changes in consumer behaviours, as well as shopping and commuting patterns, were brought sharply into focus by the Portas Review"
In order to reshape the high street and revitalise communities and local economies, a reinvigorated planning framework and renewed investor interest in mixed-use schemes could create a platform to do so. In 2011, the Portas Review sought to try and understand why the high street was failing and made recommendations on how to bring economic and community life back into the high streets are town centres.
The challenges for the high street have been heightened by the pandemic, and the long-lasting changes in consumer behaviours, as well as shopping and commuting patterns, were brought sharply into focus by the Portas Review.
The traditional model of an entirely retail-led environment without mixed-use schemes no longer reflects consumer habits, and there is a need to bring a more diverse – and holistically curated - range of services into high streets in order for them to be revitalised. This will bring people back to the high street, whether that is for residential, office, healthcare or leisure services, as well as retail.
There is a clear need to address market failure which is most acute in smaller towns, as the economy will to some extent automatically support larger city centres. The challenge for the industry is to work out how they can better support small towns, with less of a focus on core cities. They certainly have the tools now to do that.
Residential properties
The overwhelming need for more housing poses an opportunity for high streets to deliver new homes. With the shift to remote working during the pandemic – which has been continued by most businesses to some extent – the need for traditional office space has declined in city centres and high streets. In response to this, these vacant buildings can be converted into properties.
John Lewis is adopting this approach and is looking at generating alternative revenue streams. The retailer is planning to repurpose stores in Bromley and West Ealing, and a vacant John Lewis warehouse in Reading, as the first part of a plan to build a total of 10,000 new homes over the next decade. This is a trend which is likely to gather pace amongst other retailers and businesses in other sectors as the need to diversify becomes greater.
Introducing more housing on high streets will create vibrant communities which not only help reduce the number of new developments being built in rural areas but also provide more investment and – importantly - demand for the retail and leisure operators on the high streets. This will help to deliver sustainable and economic benefits.
A thriving high street will attract more people and mitigate issues that affect smaller town centres such as litter, graffiti and anti-social behaviour by generating more investment and instilling a greater sense of pride in the area.
The long-term result will minimise vacant and underused spaces in high streets, help local councils meet their housing needs and rejuvenate smaller town centres and their local economies.
Healthcare provisions
During the pandemic, the number of face-to-face consultations in GP surgeries dropped significantly and there was an expectation that perhaps that was the way it would go moving forward with clinical treatment carried out primarily through digital tools and via telephone calls. The reality in a post-Covid world has seen face-to-face consultations bounce back, reflecting that healthcare is very much a human service. It is not transactional and the importance of face-to-face consultations is crucial.
With a clear need for physical interaction with clinicians, having a presence on the high street would help alleviate some of the pressure facing the NHS in terms of capacity - and the number of vacant properties presents an obvious solution to the problem. If treatment is carried out in a community setting, it's better for both patients and the healthcare system.
It is cheaper to be treated at a GP surgery rather than in A&E, so whatever can be done to expand healthcare capacity in the community, particularly on high streets, has to be the right answer because it saves the system money, it's more efficient for patients and is more convenient. This would then utilise potentially vacant space and bring more people onto high streets for other reasons.
Leisure facilities
Increasing leisure services on high streets is another way to inject new life into these spaces. By making city and town centres relevant to everyone of all ages and backgrounds, it will increase footfall by offering alternative reasons for people to visit. This could be cinemas, bars, restaurants, gyms or hotels, which will increase dwell time in the area while reducing vacancy rates.
Often leisure businesses require large spaces to occupy for the services they offer, and the decline of department stores provides the ideal spaces for them, which would otherwise be challenging for landlords to rent out. Not only will this support high streets, but it will potentially deliver more customers to target as they are located in a more accessible location, rather than out-of-town sites which can be more difficult for people to travel to, particularly those without cars.
With more immersive activities being brought to market for groups to socialise at such as virtual reality venues, crazy golf bars and activity game experiences, younger generations will be attracted to the high street, an age group that has become accustomed to the shift to online shopping rather than going to physical stores. By reigniting the appeal of the high street to younger ages, it will have a lasting impact to sustain footfall in the future and limit vacant units.
The opportunity to transform the high street
In order to make the high street fit for purpose, and create transformational mixed-use schemes, a holistic approach is required. Developers need to work with local authorities and investors and engage with communities to deliver schemes that meet demand.
Luckily planning policies now prioritise the regeneration of town centres – the National Planning Policy Framework puts "town centres first". And the changes to the Use Class Order in 2020 grouped the uses mentioned in this article – high street uses – within a single-use class to create flexibility and efficiency, by reducing the need to apply for permission as often.
Summary
Even before the pandemic, the high street was struggling but the current economic concerns create further issues, yet there is an opportunity to make long-term decisions during this challenging period to support new business growth and reinvigorate town centres.
It's clear that high streets need to adapt and innovate in collaboration with multiple sectors in order to diversify their offering and ultimately entice more people and boost the local economy. If high streets embrace the change that is occurring in shopping habits and operators remodel their businesses and make use of the sympathetic planning system, they can have a long-lasting future and once again become focal points of towns and cities.