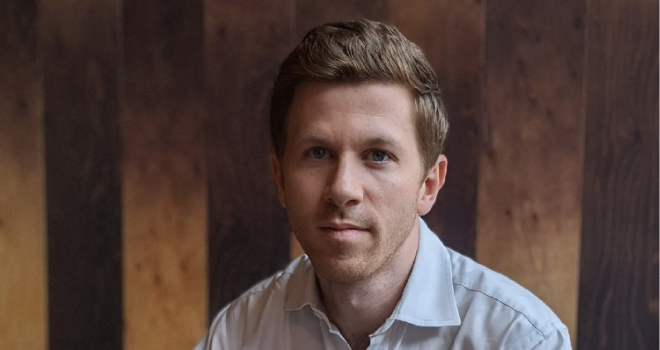 Despite everything that's gone on in the world over the last few years – a pandemic, war and economic downturn – the deep-rooted desire for travel amongst consumers has not abated. In fact, in some sectors of travel, consumer demand is higher than ever.
Today, leisure and business travel provide a lucrative opportunity for investors to grow their portfolios, both through rental properties and multi-unit buildings. But for the aforementioned reasons, travel has indeed changed dramatically in a short period of time. Here's what property investors need to know for 2023.
Demand for leisure travel remains strong, with short-term rentals leading the way
When international borders really opened up in 2022, 'revenge travel' was the buzzword of the moment. Arguably, this trend is still going strong, despite the current squeeze on the cost of living. Nowhere is this more visible than in short-term rentals, which have gone from strength to strength alongside this demand.
Airbnb has done a huge amount to drive awareness of this niche, but it's the convenience and experience of a holiday home that keep guests coming back for more.
Key Data recently reported that short-term rental bookings for 2023 made during January this year were already up 19% on 2022 levels. At ALTIDO, we're seeing guests booking their annual getaways much further in advance than normal to secure the best prices, rather than banking on a last-minute deal being available.
Currently, nights booked in our UK properties for this summer are up 40% on last summer compared to the same point in 2022. In short, demand is high, but only if the price is right.
The potential profits to be made from short-term rentals have also seen more operators and investors adopt a flexible approach to managing their assets by renting out units on a short-term basis in between longer lets. The mid-term stay (between 1-3 months) has really picked up during and post-Covid and should be a crucial part of any operator's marketing strategy.
So is it as easy as simply snapping up a property and turning it into a rental? There are many nuances to consider. It can be difficult to gain occupancy in saturated markets, like traditional seaside resorts. These areas, in turn, are usually most likely to come under scrutiny from local councils, so being clued up on potential regulatory changes is a must.
As competition is fierce, those who can meet the expectations of today's discerning travellers, who are used to hotel-like services, are naturally going to perform better in the long run. Amenities, technology and guest communications need to be thoroughly considered before any investment.
Business travel on the path to recovery - but with some differences
If one traveller needs quality amenities more than any other, it's the business traveller. That's why this consumer naturally gravitates towards larger hotel chains, where comfort can be guaranteed at any location around the world and loyalty for booking is also rewarded. Like in the leisure sector, short-term rental operators have also been growing in this space. Innovative brands like AltoVita, Blueground and Sentral, offering a business-ready alternative to Airbnb, are a testament to this success.
Business travel has been on a particularly rocky journey since the outbreak of the pandemic when bookings tanked for non-essential trips. Energy prices, sustainability concerns, inflation and political upheaval have all taken a toll on the number of people booking nights away for work. While the industry has been slowly recovering – business travel spending in Western Europe climbed 23% in 2022 to $194 billion, which equates to 58% of pre-pandemic spending levels – this recovery has brought some significant changes.
Trips have evolved to be longer and more 'purposeful'. Several meetings or events are often needed to justify the expense of booking accommodation as companies keep to strict budgets. Ensuring traveller wellness has also become a priority. Only recently was it reported that 69% of Brits are still worried about catching Covid-19 on business trips.
Business and leisure travel are blurring
One of the key ways that business travel has changed is in its merging with leisure travel (quite literally in 'bleisure' or blended trips). With 2 in 5 employees now requesting to go on blended travel trips, properties, both hotels and short-term rentals, have an expectation of being 'work ready' at all times. For investors, this means that all new units taken on should have workstations and super-fast WiFi to cater to dual-purpose travel.
We can see this blurring across all areas of travel. Destinations, like the UAE, are actively marketing themselves to digital nomads by offering visa programs, while hotels are changing their marketing strategies and designing new facilities to adapt to blended travel. The launch of Apartments by Marriott Bonvoy, described as a 'soft brand approach to serviced apartments', is a great example of this.
Taking the work-readiness approach one step further, coworking spaces have become a more serious consideration for investors of larger buildings to diversify their offering. With 64% of workers finding coworking spaces more socially fulfilling than the office, it's no surprise that demand for flexible workspaces grew by 22% in the UK in 2022. At ALTIDO, we are making significant investments in Coworking hubs, such as Open Milano, in key cities to complement our resident offering.
A final word
The current economic and travel climate is continuing to have an impact on both business and leisure travel. This, in turn, is presenting property investors with unique challenges and opportunities. Those who can be open-minded and adaptable will thrive by embracing a blended approach to business travel and leisure travel.
No discerning investor can now ignore the rise of blended travel – even in traditional holiday destinations – nor the rise of the short-term rental category, which still offers a strong return on investment, whoever the guest may be.