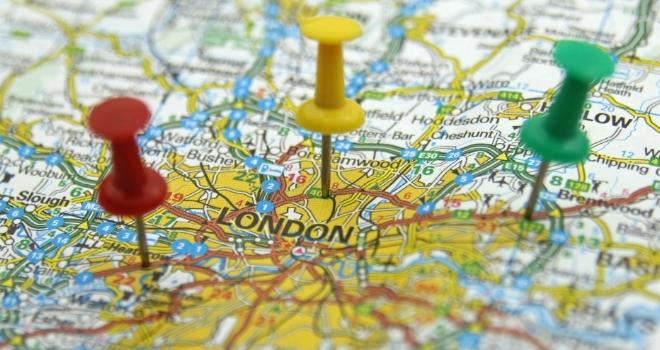 "Lenders have continued to pile into the owner-occupier market, and South London is still their favourite place to lend"
New data from peer to peer secured lending platform, Lendy, Londoners borrowed another £17bn in new mortgages last year with the affluent south west London neighbourhoods of Wimbledon and Wandsworth coming out on top.
According to Lendy, 17 of the top 20 areas for new mortgage lending last year are in London. Wandsworth, home to the area known as 'Nappy Valley' for its number of young families, leads the table with £472m of new lending in 2016 alone. Leafy Wimbledon, home to the eponymous tennis championships, is in second place with £408m in new mortgages.
The highest non-London area among for new mortgages is Maidenhead, which placed 11th out of the 2,717 postcode areas in the study. The Berkshire town, where Prime Minister Theresa May is the MP, racked up £301m in new mortgages last year.
Lendy adds that the £8bn in new mortgage lending in London's SE and SW postcode areas in 2016 was more than the £6.8bn in the whole of Wales over the same period, and practically the same as the £8.2bn in the whole of Scotland.
There was more new lending in Wimbledon alone last year (£408m) than in the whole of Newcastle (£400m), and more than twice as much as in Sunderland (£199m). Wandsworth and Wimbledon together (£880m) outweigh the entirety of Cornwall (£823m).
The £17bn in new mortgages in London in 2016 amounted to 13% of the £131bn in new lending across the entire UK residential property market last year.
Lendy says that rising residential property prices mean buyers are having to stretch further than ever before to buy in popular London residential areas like Wimbledon, Wandsworth, Putney and Islington.
The property platform adds that banks' focus on increasing their books of owner-occupier mortgage lending may be to the detriment of new housebuilding, with outstanding lending to property developers still close to all-time lows. A lack of finance for developers is one of the main barriers to hitting the Government's housebuilding targets.
The previous Government announced plans to build 1 million new homes in the UK by 2020, but admitted late last year that its current pace of 170,000 homes built per year would leave it far short of achieving the target.
Liam Brooke, Co-Founder of Lendy, comments: "Lenders have continued to pile into the owner-occupier market, and South London is still their favourite place to lend. House prices in areas like Wimbledon and Wandsworth have continued to climb sharply, even through Brexit. Lenders view them as a safe bet, and continue to commit billions of pounds in new lending to them."
The downside of that is that lending to developers to build new homes is still as low as it has ever been, and the housing gap remains one of the biggest problems the country faces.
Getting more lending to property developers should be a major goal of the new Government, and clearing the path for alternative lenders, including P2P platforms, to increase how much lending they can provide to the development market is a key part of that."