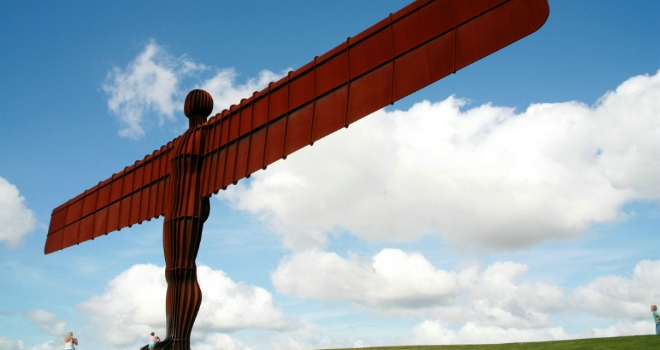 Property expert, Kate Faulkner looks at what's happening in the North East and why FTBs are seemingly avoiding the area.
The North East is possibly one of the most interesting regions we should be spending time analysing and discussing – far more interesting than London, for example.
For homeowners, investors and renters in this region, recent talk of sky-rocketing prices and rents must make them feel like they are living in a different country because prices here are still 6% LOWER than they were 10 years ago. And for those who invested in or bought city centre flats during the property equivalent of the 'gold rush', prices are still 15% down, according to UK HPI. This performance doesn't fit any newspaper or media headline I've seen so far this year. And talk of the property market 'falling' this year must strike fear into lots of people's hearts in this area, considering prices have yet to recover from the credit crunch and current low year-on-year growth suggests recovery is not going to happen anytime soon.
Affordability is often blamed for the lack of first-time buyers and yet the North East – where prices are so much lower than they were 10 years ago – hasn't seen huge growth in FTB purchases since the recession. This is one of the reasons we need to study the North East so much more, to understand why this is the case.
Average prices for FTBs might be £112,000, but a quick search on Rightmove showed more than 2,500 properties available for under £70,000. So, if affordability is the reason FTBs aren't buying – why are so many FTBs not buying in this region? And, if prices are so low that they can afford to pay just a 5% deposit, why are they putting down on average 15%, according to Halifax/CML?
London has the same affordability problems as other international cities, so focusing analysis and commentary away from the capital, and understanding why people aren't buying in areas where prices are low, would be much more useful to policymakers and the industry in the UK.
If ever there was an area which doesn't fit any of the current political rhetoric about affordability, and the cost of renting versus buying, it is the North East. The average monthly rent is £500, according to most of the indices, which is hardly 'extortionate'. Nor are rents here 'sky rocketing' with the government's own ONS figures showing average rent rises of 2% a year. From an investment perspective, it's not the money-maker that many have seen in other regions, but savvy investors can make a good return if they do their due diligence and get to know the local market inside out – not relying on so-called 'discounted deals' or 'sourced properties' which may or may not be a good deal at all, bearing in mind how cheap property is to buy and rent in this region.
The boost in property price growth over the last few years has helped to ensure more people are able to move and it's likely that the 2016 rise in stamp duty for buy-to-let investors – which has made areas such as London and the South-East tough to invest in – has boosted North East demand from this sector, explaining the increases in activity this year compared with last. With Rightmove reporting lower stock being available however, it will be interesting to see if this area is going to stagnate from a volume and price perspective moving forward.
From a forecast perspective, it's good news that property prices are likely to grow in the North East better than the traditional high performing reasons such as London, the South and East. It is especially good for those who currently own homes which are still in negative equity, or worth less than they bought them for 10 or more years ago. However, these rises aren't expected to reach pre-credit crunch levels and, with a market generally slowing, it's important that investors who plan to 'make their money up north' are very aware that buying here won't necessarily give the capital growth achieved in the past.
Careful selection of properties and areas – and which tenants are going to be targeted – is essential if investing in buy to let. What may be more profitable however is looking at building to rent as https://www.buildstore.co.uk/findingland/ reveals well over 150 plots available to build. This can help to create capital growth, boost rental returns and, as it's a brand new build, ensure maintenance is kept to a minimum.
Until we understand what's happening to FTBs in the North East, it's highly unlikely that we will really understand why fewer FTBs are getting on the housing ladder anywhere else in the UK.
For more help and advice from Kate go here