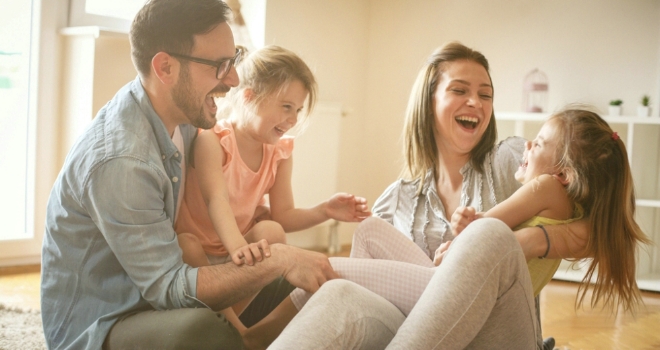 Now in its third year, the annual Family Living Index from MoneySuperMarket reveals this year's best and worst locations in the UK to raise a family.
MoneySuperMarket, ranked 35 UK cities based on six key factors (local school rankings, access to green space, likelihood of burglary, house prices, job opportunities and average salary) to help parents find the city that best matches their family requirements.
And for the second year in a row, Bath has retained its title as the UK's best place to raise a family. This is largely thanks to a high number of job opportunities and schools rated 'outstanding' by Ofsted per capita.
Wolverhampton came a close second, moving up one place from last year, followed by the north east heartlands of Newcastle and Sunderland. Manchester again features in the top five, but moves down a place from fourth last year.
At the other end of the scale, Bristol has overtaken London to become this year's least family friendly city, due to a 33% rise in contents theft and a decline in 'outstanding'-rated schools. Despite having the highest average income and level of disposable income, London continues to find itself near the bottom of the list due to high average house prices (£478,749).
The biggest climber this year is Newry, with the Northern Irish city jumping 10 places to 12th in the rankings due to an increase in disposable income and a high number of 'outstanding'-rated schools per capita. Stoke, this year's most affordable place to buy a home, Chester, Leeds and Brighton all climb seven places in the rankings.
Oxford sees the biggest drop, falling 18 places since last year to 30th in the rankings, due to its high contents theft rate, and a decreasing number of 'outstanding'-rated schools. Cardiff also drops 14 places to 22nd, with a weakened position in almost every category, most notably in contents theft rate.
Further research reveals that two thirds (67%) of Brits believe they have seen a change to their quality of life in the last five years, with health (37%), a change in household bills (27%), moving to a new house (22%) and an increase in salary (21%) ranking as the top contributing factors. Other factors such as Brexit (8%), the local area changing (10%) and having to support an elderly family member (5%) also impacted their quality of life.
Tom Flack, editor-in-chief at MoneySuperMarket, commented: "If you're thinking of buying a home, it's worth looking at the bigger picture and taking things such as local amenities, job opportunities and green spaces into consideration. If you have young children, take a look at the schools and the catchment area - many people will pick the area they live in based on this alone.
When buying a property, it's important to sort out the family finances so you can make the most of your money – and that includes purchases such as life insurance. If you have dependents, taking out a policy would provide financial support to your family if you were to pass away, helping them to clear outstanding debts and meet living expenses. Taking out life insurance will give you peace of mind, knowing that your family is protected financially in a worst case scenario."