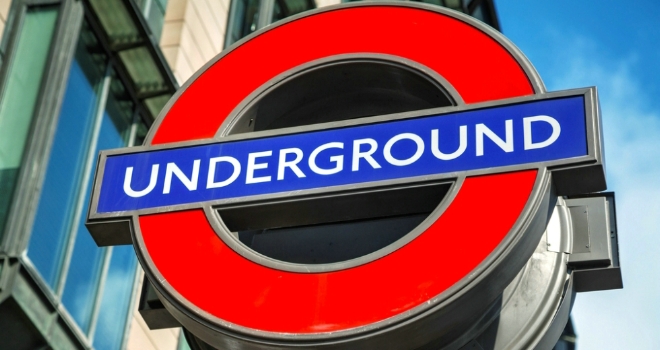 Research from homebuilder Barratt London has mapped the average 10% home deposit and the average monthly rent for properties near to 265 London Underground stations.
Living near to a station on the London Underground is a more affordable proposition to commuters on the District, Piccadilly or Central line, new research has revealed.
The study, from homebuilder Barratt London, has mapped the average cost of buying and renting a home at each stop along the eleven lines of the London Underground network.

Looking at the average cost of a home within the post codes of 265 tube stations, nine of the lowest deposits are available at stops on the District line, with an average of just over £35,000 (£35,022).
The cheapest station to live near to is Dagenham East, where the average property price is just short of £310,000 and potential homebuyers would need an average deposit of £30,895. The area is due to receive significant investment towards its development over the coming years, with plans already in place for the building of London's largest film studios in 25 years, East Brook Studios.
For renters, the District line and Piccadilly line share eight of the ten most affordable stops, including Elm Park (District) where the average rent is £1,146pcm, and Hatton Cross (Piccadilly), where the rent average is £1,180pcm. The average monthly rent across the city is just shy of £2,500 (£2,479).
Watford, on the Metropolitan line, offers the cheapest rent overall, at £1,083pcm. Across all its stops, the Metropolitan line maintains the most affordable average deposit of £93,958, compared to over £180,000 for a property at one of the two Waterloo & City stops.
A spokesperson for Barratt London said: "Commuting is such a crucial aspect to life in London that people need to find their most effective way to get around the city. From our research, it's important to highlight that there are affordable areas to buy in London that remain within a stone's throw of a tube station. In Newham, for example, where the average 10% deposit is currently just over £39,500, a further 800 homes are due to be built within a six-minute walk of Upton Park station."
Across all the 265 stops analysed by Barratt London, the average deposit was found to be just over £105,000 (£105,898). To live in an 'average' London home, buyers would be looking at properties close to Hammersmith station (average deposit £105,456) or East Putney (£106,136), both on the District line.
For renters interested in seeing how far their rent would get them, the research also calculated how long a tenant would have to save their monthly rent in order to save for a deposit in that same area.
The District line scores highly here, particularly for those in search of a home within commutable distance of the creative districts like Old Street and Shoreditch. At District line stations such as Upton Park, buyers would need to set aside a little over two years rent (2.19 years) to afford the £39,601 average 10% deposit.