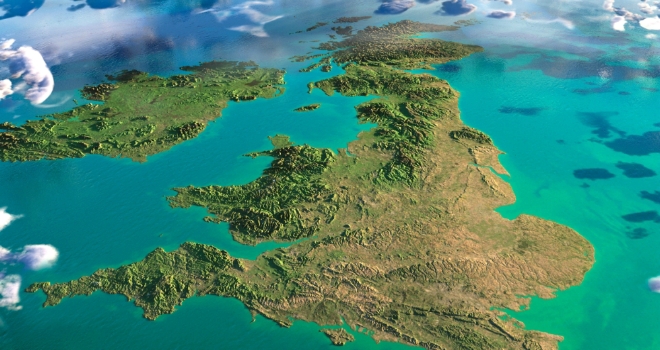 ""
New data from Urban.co.uk has revealed the top places people are moving to in the UK, but where came out on top?
The online estate agent analysed ONS internal migration statistics to determine which cities in England and Wales are the most popular to move to, and for which age groups.
Birmingham was the only city considered a top ten destination to move to consistently across all age groups (18 to 21, 22 to 29, 30 to 64 and over 65s). Other key findings include:
• Birmingham, Manchester, Nottingham and Leeds are all becoming increasingly attractive options compared to London for those aged between 18 and 21
• The 22 to 29 age group are also heading north, with many favouring Birmingham, Manchester and Leeds over and above the more traditionally popular London boroughs of Islington and Hackney
• Birmingham found to be the most popular location for the 30 to 64 age group
• Over 65s found to favour leafier regions, with Wiltshire and Cornwall coming in at the top.
Young snub London in favour of the North
The data reveals some startling trends about young people and how they are turning away from to the country's capital.
According to figures, Birmingham was London's biggest rival for all those aged under 65. In the over 30 category, Birmingham topped the popularity table, seeing almost 12,500 making the move to the city during the 12-month period. This trend is also matched by those aged between 22 and 29, with the city being named as the third most popular, coming in above previously popular London boroughs such as Tower Hamlets and Southwark.
Birmingham remained in the top five of migration destinations for the 18 to 21 age group, with Leeds, Nottingham and Manchester coming in as the top three. More than 45,000 made the move to these four regions during the same time period, demonstrating affordability and a definite trend of migration towards the north. This could be due to the quality of educational facilities found in the region and the appeal of student population within this age group.
Older generations choose peaceful and leafy surroundings
London was also not in favour amongst the 65 and over age group, losing its top spot to more peaceful and leafy regions such as Wiltshire, Cornwall and the East Riding of Yorkshire. Birmingham continued to fair highly, coming in again as one of the top ten popular destinations to move to.
Why Birmingham?
According to Emma Gray from Visit Birmingham: "People are increasingly seeing our region as an obvious choice to build a career and raise a family, thanks to excellent schools, outstanding connectivity and affordable homes and amenities,"
It's true; Birmingham (compared to London) offers homeowners a very competitive property market. With first time buyers continuing to struggle to reach the first rung on the ladder, buyers can expect to find the average property price in Birmingham £300,000 cheaper than those in London. Birmingham suburb, Mosley village, was even named by The Sunday Times as the best place to live, beating even Mayfair, London.
Investment in the city, including HS2 and Curzon Street regeneration has also built on the city's existing reputation as a business centre, making it a prime spot for start-ups and SMEs and in turn sparking more job opportunities and investment potential. The city was named, for the second time running, as 'the most investable city', above the likes of Madrid, London and Paris in an annual survey of European investors' intentions by the Urban Land Institute (ULI) and adviser PwC.

Adam Male, Co-founder of Urban.co.uk comments on the findings: "The range and quality of educational institutions north of London, in places such as Leeds, Nottingham and Birmingham have undoubtedly played a large part in attracting more and more young people away from London and its surrounding regions. The interesting trend here is that young people appear to be staying in these regions after university and this is something we can expect to see more of in the coming years due to their lively culture, increasing job opportunities and a competitive property market."