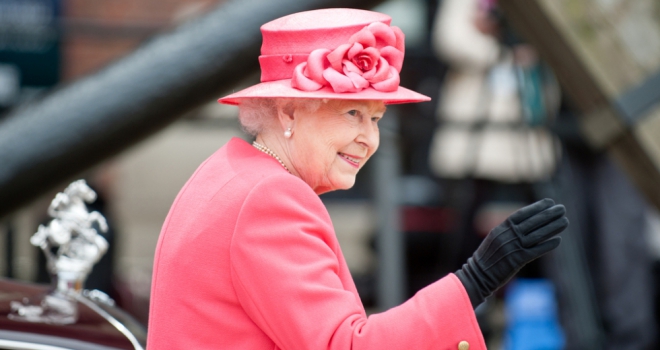 Ahead of the Queen's Birthday, this weekend, newly released data has revealed that when it comes to regal road names there is no guarantee that you have to pay a king's ransom to live on one.
Estate and lettings agent, Barrows and Forrester, analysed sold prices across England and Wales over the last year across a number of royal road names and found that one royal road name reigns supreme and that's Royal itself, with homes on roads with Royal in the name selling for £380,785 in the last year - 41% higher than the national average.
Palace also performed well, with homes coming in 39% higher than the national average at £375,000. Roads with Sovereign and (6%) and Crown (2%) were also home to above-average property sold values.
Unfortunately not all royal road names provide homeowners with cause for celebration, with the remaining six coming in below average when comparing sold prices to the national average.
At £247,000, roads with Monarch in the name came in -8% less than the national average, with those with Queen in the name also seeing property values sit -10% below average.
Windsor and Elizabeth sit at a similar property prices level, coming in -16% and -17% below average respectively, while Commonwealth road names were also home to a considerably lower house price (£214,938).
Coronation was the worst-performing royal road name of the lot with the average sold price hitting just £170,000, -37% below the national average. However, this could be chicken related rather than a royal relation.
One positive for the Queen to take is that with 2,641 transactions, royal road names containing Queen were by far the most popular in the last 12 months.
James Forrester, Managing Director of Barrows and Forrester, commented: "Her Majesty might be somewhat disappointed to learn that a royal relationship doesn't guarantee regal property values. However, some royal road names will see you pay well above the national average for the privilege of the title.
"As a nation, we're obsessed with bricks and mortar and the price of our homes but for this weekend, let's focus on another much loved British institution in the Royal Family, and in particular, our longest-serving monarch, Queen Elizabeth II."