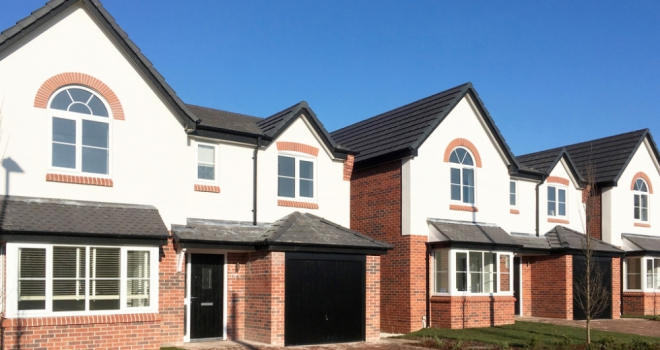 Research by the property developer, StripeHomes, show that across Britain as a whole, new-build property prices have taken a dip since January, down -2.9%. However, the market remains strong where new-build property prices are concerned, with new build homes still commanding a 26% price premium when compared to the average cost of an existing property.
There's no doubt that Covid has had an impact on the new-build sector and London has borne the brunt of this where new-build prices are concerned.
The average new-build property price in the capital has fallen by 5% since the start of the year, but London is also the only region to see the average cost of a new-build sink below that of an existing property. Currently, the average London new-build price sits at £482,421, 1% lower than the average price paid for existing properties (£487,132).
So where is home to the most pandemic proof new-build property market?
The North East is currently proving the best investment where new-build homes are concerned. The current North East new-build is commanding an average of £187,208. While this is the most affordable of all regions, it's also 47% more than the £127,042 paid for existing homes across the region.
New-builds in Scotland are currently commanding a 40% price premium when compared to the average price of existing stock.
The East Midlands and West Midlands are also home to some of the most substantial new-build price premiums, with the average new-build currently selling for 35% and 34% more than existing stock in each region.
James Forrester, Managing Director of StripeHomes, commented: "Like every other aspect of life, the new-build property sector has faced its fair share of challenges as a result of the current pandemic. London has been hit particularly hard, and new-build homes are now selling for less than existing stock, which is unheard of across the sector.
"However, the new-build sector continues to prove an excellent investment, and despite the restrictions imposed by Covid, new-build stock continues to command a healthy price premium in many other regions.
"The North East is leading the way in this respect. Not only is the region home to the lowest new-build house price, which is great for aspirational buyers, it also presents the most robust price premiums for new-build homes when compared to existing stock.
"As a result, we've seen a consistently strong level of investment across the region despite the broader challenges posed by the current landscape, which bodes very well for the future of the North East property market."