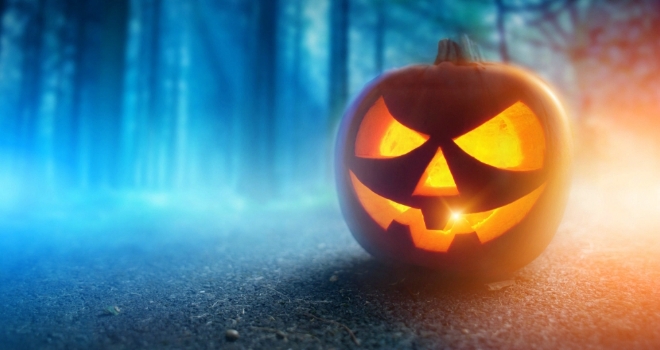 It has been a particularly spooky year for some UK homeowners due to Brexit and a snap election bringing an uncertain market, with some seeing the price of their property fall in line with a lack of buyer demand.
In light of Halloween and all the ghastly things that come along with it, leading hybrid estate agent eMoov.co.uk has highlighted the areas of the UK that have suffered the scariest property price drops over the past year.
Aberdeenshire: -5.69%
Topping the list is Scotland's Aberdeenshire, that suffered the frightening price drop of -5.69. Although the property values remain lower in Scotland than the UK's average, this area of Northern Scotland has been hardest hit in the last year with the average property price amounting to £188,876. Largely due to the continued economic slump from a decline in the oil industry.
City of London: -5.59%
Prices in the capital have taken a spine-chilling turn over the last year, not because of ghosts and zombies, but instead because of the inflated price of property. The City of London has endured a price drop of -5.59, although prices are still averaging £800,802.
Hartlepool: -5.35%
Durham's Hartlepool follows closely behind with a fall of -5.35%, dropping the average house price to £100,957.
City of Aberdeen: -4.81%
Keeping up with the wider area, the largest city in the region has seen a spooky drop in property prices this year down -4.81% to £167,903.
Halton: -4.62%
Heading back to England, Cheshire's Halton has suffered a haunting drop in value of -4.62%, slumping prices to £127,003.
Middlesbrough: -3.21%
North Yorkshire's Middlesbrough saw property prices fall by -3.21% over the last year to an average house value of £108,904, no monsters or goblins included.
Rhondda Cynon Taf: -3.14%
Wales' darkest price decline was -3.14% in the south, dropping the average property value to an almost supernatural £101,675.
Carlisle: -2.98%
In Cumbria, Carlisle prices have trickled down -2.98%, leaving with it an average price a £129,425, without any haunted houses even on the market!
City of Westminster & Hyndburn: -2.46%
Another contender in the capital, prime central London's City of Westminster experienced a grim (reaper) -2.46% drop in property values to a devilish £962,510. It is accompanied by Lancashire's Hyndburn, where property prices also fell a gruesome -2.46% to £93,628. No treats, only tricks where property is concerned.
Russell Quirk, founder and CEO of eMoov.co.uk, commented: "Although the current state of the UK market may appear scary the haunting uncertainty that came with the snap election and the referendum has begun to slowly vanish, so we should start to see positive price growth creep across the majority of the UK before next Halloween."