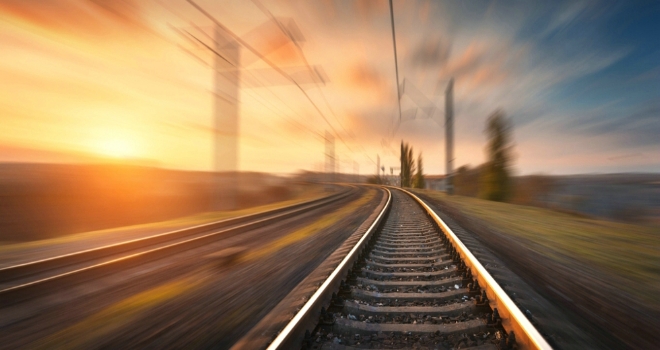 Following analysis of a range of factors Luton in Bedfordshire retained its title as London's 'number one' commuter location, followed by Cheshunt in Hertfordshire, and Slough in Berkshire. Despite the cost of an annual train ticket to London with a Zone 1-6 travel card costing almost £500 more than the average price across all areas analysed, Luton took home the crown thanks to its average property price of £253,988 and strong rail performance rating.
Luton is currently undergoing significant regeneration following £1.5 billion worth of inward investment from the Luton Investment Framework, which will see the town centre upgraded, the delivery of hundreds of new homes, shops and restaurants and the creation of 18,500 new jobs over the next 20 years. With an expanding international airport on its doorstep, journey times taking as little as 27 minutes into the Capital, and average houses prices up by 22% since 2015 according to Rightmove, Luton is transforming at speed.
Nick Leeming, Chairman at Jackson-Stops, commented: "Although rail fares have not increased as much as they did at the start of 2018, commuters across the country are still unlikely to be impressed with the 3.1% price hike. Those looking to move this year will be carefully considering a raft of factors, from the impact of Brexit to the average house price of area – but for those commuters amongst us the time, cost and reliability associated with travelling into London by train will be key concern.
One area which continues to outperform other surrounding London commuter locations is Luton, which benefits from as little as a 27 minute journey time to the city, comparatively low property prices and consistent house price growth. With the Bedfordshire town benefitting from significant inward investment over the next 20 years, we can only expect Luton to continue being a key spot for commuters, and investors alike."
Commuter hotspots outside London
Jackson-Stops' latest commuter research also analysed locations surrounding Birmingham, Manchester and Bristol to reveal the top commuter locations for each of these key cities.
Manchester's top 10 commuter hotpots for 2019
An analysis of locations from Altrincham to Warrington found that Gatley, which sits in the metropolitan borough of Stockport, ranked as the top spot for those commuting into Manchester every day. With an annual house price growth of eight percent, journey times of just 16 minutes into the city and a strong rail performance rating, Gatley, which is home to an annual summer festival celebrating village life, reigns just above Stalybridge and Ashton-under-Lyne in Tameside in the rankings.
Bristol's top 10 commuter hotspots for 2019
Avonmouth, a port and outer suburb of Bristol, which benefits from a wealth of rich Edwardian architecture, pipped the likes of Newport in Wales and Keynsham in Somerset to the post to become Jackson-Stops' top commuter hotspot for those travelling to Bristol City Centre. With an exceptionally low annual season ticket of £360 despite journey times taking a minimum of 31 minutes and free parking at the station, Avonmouth far outstripped the competition. Newport ranked in second position, with average property prices standing at just under £181,000 and journey times of just 21 minutes.
Brian Bishop, Director of Jackson-Stops' Taunton branch, comments: "Taunton is often an area that is overlooked by families wanting to be close to Bristol, as the journey by car across almost 50 miles of roads can seem quite a stretch. However, travelling by train is much simpler and can take as little as 48 minutes – enough time to go through some emails and be ready for the day ahead.
Interestingly, we currently have a couple who are looking to move from Bristol to Taunton for work but have chosen to relocate to the north side of the town to continue being close to their friends in the city. Taunton is actually just one stop from Bristol Temple Meads so they can travel back and forth with ease."
Birmingham's top 10 commuter hotspots for 2019
Jackson-Stops' analysis of areas surrounding Birmingham found that Bromsgrove in Worcestershire and Tamworth in Staffordshire ranked in joint first position as the top commuter hotspots for the city.
The town of Bromsgrove, which is 13 miles south-west of Birmingham city centre and once famous for producing cloth in the early modern period, ranked highly as a result of its short 26 minute journey time, £360 station parking cost and its strong annual property price growth. Despite both parking and annual season ticket costs higher in Tamworth compared to Bromsgrove, its average property price is almost £55,000 cheaper and benefits from journey times as quick at 16 minutes.
Rugby in Warwickshire ranked in second place, while Redditch and Worcester in Worcestershire ranked in joint third position.