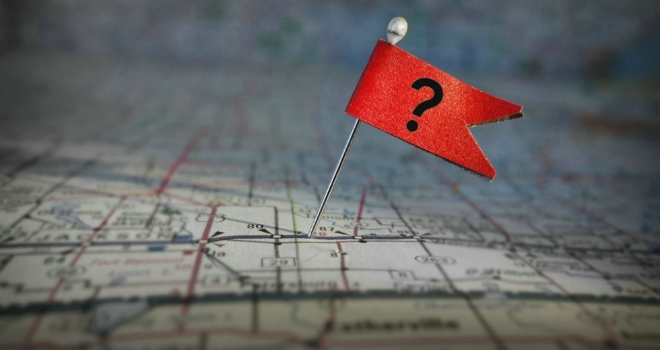 Unless you do your research, moving to a new area always carries a certain degree of risk. There are various factors to consider, but safeness should be one of the most important.
Newly released data shows that 58% of UK homeowners feel safe from crime in their current area and 15% feel neither safe nor unsafe – but just how aware are they of the offences taking place in their region?
Regulated property buyers, Good Move, have analysed crime rates across the UK including sexual offences and robbery to unveil the safest (and not so safe) areas to live.
West Yorkshire revealed as the UK's riskiest place to live
West Yorkshire comes out on top as the UK's riskiest spot. Home to cities including Leeds, Bradford and Wakefield, this area scored the highest on violence against the person crimes. Cleveland, Humberside, Northumbria, and Kent make up the top five riskiest areas.
Gloucestershire revealed as the UK's safest place to live
Gloucestershire has been unveiled as the UK's safest spot. With its rolling hills and picturesque valley, this South Western county scored amongst the lowest for all crimes – and had the lowest overall score for sexual offences and violence against a person. North Yorkshire, Wiltshire and Surrey closely followed.
Whether you live in a safe or unsafe area, you should still take precautions to protect both yourself and your home. Below, John MacMahon, director of security technology company, RE: SURE, shares three important tips on keeping safe:
Invest in good floodlights
Having motion-activated floodlights can be an easy way to improve the overall security of your home. They not only alert you to move around your house, but they can light up the area so that a CCTV camera can capture a better picture of the potential intruder. They can also scare off a potential intruder if they realise, they can be seen.
Set up CCTV
Set up CCTV in your home so it covers your entire property line. That way, you will be able to capture anyone that is coming onto your property, looking through your windows or committing any form of offence. The footage can then be used by the police, and even a court, to catch and sentence the criminal.
Download a personal protection app
A personal protection app always allows you to stay in touch with a security team. If you ever feel in danger, you can activate your panic alarm, which can send your location to a team that can call the police to your location if you cannot. These apps often have a feature that lets you automatically record and send videos to an operator in a control room, so that they can evaluate your situation and recall the details to the police or other emergency services.
Nima Ghasri, Director at Good Move, concludes: "It's interesting to see just how much crime takes place in certain areas across the UK, as our research has revealed.
"When moving to a new area, whilst factors such as good schools and closeness to family and friends are important, people must consider just how safe the area is too. Hopefully, our research will help people looking to move to a new area to decide on the best location."
You can view the full data here