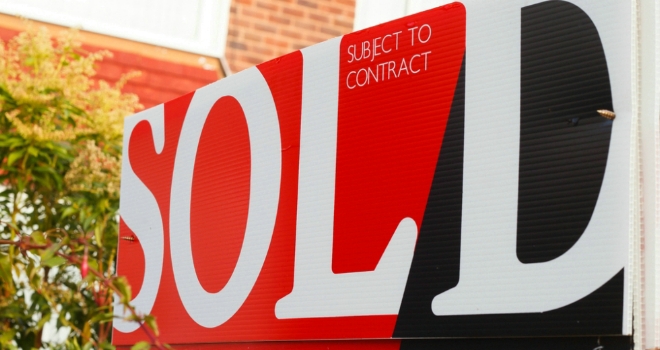 Estate agent comparison site, GetAgent.co.uk, has been crunching the numbers and revealed which areas of the UK property market rank as the most valuable based on the current number of properties and their value.
The firm analysed estimated dwelling stock figures from Gov.uk and the current average house price by local authority to see which areas are the most valuable from a property point of view.
While Kensington and Chelsea may rank as the UK's most expensive pocket of the property market for property prices it comes in second as the most valuable, beaten by the City of Westminster. With 125,312 estimated dwellings worth an average of £963,725, the property market in the London borough is a staggering £120.766bn today.
Kensington and Chelsea aren't far behind with 87,726 dwellings worth an average of £1.368m each and a total market value of £120.037bn.
Wandsworth (£91.319bn) and Camden (£85.754) rank as the next most valuable pockets of the UK property market, with Barnet, Lambeth and Islington also making the top 10 for the capital.
Birmingham flies the flag as the most valuable property market outside of London and the fifth most valuable across the UK as a whole. With 441,536 properties and an average house price of £189,988, the city is home to a property market worth £83.886bn.
Edinburgh ranks as the ninth most valuable in the UK and the second most valuable outside of London with the property market worth an estimated £70.594bn.
Leeds also makes the top 10 most valuable markets in the UK (£69.062bn), with Cornwall, Wiltshire, Bristol, Bournemouth Christchurch and Poole, Brighton and Hove, Glasgow, Manchester and Sheffield ranking as some of the most valuable property markets outside of London.
Colby Short, Founder and CEO of GetAgent.co.uk, commented: "We're used to hearing about how expensive certain parts of the UK property market are but when you consider price in relation to the volume of housing stock, it really highlights how valuable the UK property market is as a whole.
"With prices continuing to climb as a result of a stamp duty holiday saving we should see the UK property market grow even further in value over the coming months. While some areas will always command a higher price tag, they will also continue to play second fiddle to those with a greater abundance of stock where overall value is concerned."