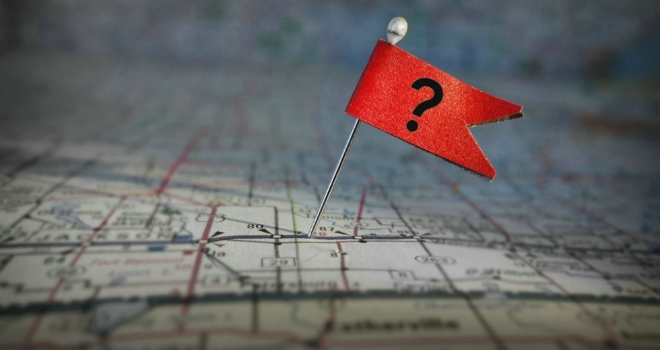 Buying in the current market can feel like an uphill struggle. Soaring prices in major cities such as London and Birmingham can seem daunting, especially to first time buyers. However, if you're prepared to travel, there can be a lot of variation as soon as you get out of these hubs, both in terms of renting and buying.
New research from MoneySuperMarket has found just how cheap the UK can be if you're prepared to move.
Buying a six-bedroom house in Bradford, for example, costs only £163,500 on average, compared to central London's £7,000,000. Perhaps more shocking is that for the price of a one-bedroom flat in London - £1,127,500 - you could buy a six-bedroom house in any other city in the UK, with the sole exception of Birmingham.
Cheap spots
If you're a first time buyer or looking for somewhere to buy-to-let, you might want to know the cheapest options in the UK. While everyone's going to want different things from their new property, the overall best options for lighter investments were these:
Bradford - Despite being a busy northern city within striking distance of the commercial centre of Leeds, Bradford proved to be the cheapest place to buy in the country - with the average cost of a one-bedroom flat only £57,400. A six-bedroom house was only £163,500 on average, making it the ideal location if you're after affordable space. The average cost across all properties was £140,832
Hull - While Hull wasn't the cheapest when it came to renting - 5th overall - in terms of buying, it fared well, with an average overall cost of £160,397
Sunderland - If you're looking for somewhere to buy a one-bedroom flat and prefer to head further north than Yorkshire, then Sunderland provides an affordable option at £65,000. The overall average cost in the area was just £176,002.
London prices
As well as covering the UK in general, the tool allows users to explore London's boroughs to find the cheapest and most expensive options in the capital.
These were the priciest options for renting:
Westminster - With an average renting cost of £23,560 a month across all properties (ranging from one-bedroom flats to six-bedroom houses), it's not only the most expensive in London, but also the most expensive in the UK. Compare that to Bexley, only 14 miles away, where the rent is just under £1,500 a month.
Kensington and Chelsea - A marked step down from Westminster, this borough still has an average cost of £16,700 each month across all properties, and the highest cost in the UK for a one-bedroom flat each month at £6,890.
Camden - At £9,030 a month on average, renting in Camden comes in at less than half of the price of renting in Westminster. While still not affordable for the majority of people, with the cheapest option being £3,800 a month, the borough is not as outrageous as some other London options.
Best for bills
Factoring in the costs of home insurance and utility, broadband and council tax bills, we've discovered not only the best value place to purchase a home, but also the most cost-effective locations to lay down roots in terms of monthly costs. Some of the best and worst include:
Southampton proves to be the most cost-effective city to live in the UK, with monthly bills coming to £218.48 on average, including home insurance.
Swansea is the most expensive city for bills, costing a considerable £510.41 per month, despite the average house price being one of the lowest of the cities included.
London is surprisingly affordable in terms of monthly costs - at only 1% above the UK average - despite being the most expensive city in which to purchase a house by a considerable margin, with the average house price being 621% more expensive than the average of other cities covered.
London is the most expensive city in the UK to insure your home, at 30% above the average of cities studied, closely followed by Hull at 22% above average. The cheapest place to insure a home was revealed to be Sunderland, where home insurance is 12% cheaper than the average.

Kevin Pratt, consumer affairs expert at MoneySuperMarket, said: "It's astonishing to see the huge disparities in property prices for renters and buyers in the UK. Even a distance of a few miles – well within commuting range – can change the value of a house or flat by many thousands of pounds. If you compare the price of a big house in parts of the north of England with its equivalent in London, you can measure the difference in millions.
This is useful information for anyone relocating, perhaps because of a change in job or family circumstances. Should they cast their property-hunting net that bit wider, or maybe throw it in another direction, so that they get more bang for their buck with their rent or mortgage payments?
And anyone sitting in a relatively expensive property could start thinking about upsizing to grander accommodation in another part of the country. That's not an option for everyone, of course, but it's fascinating to see what you could afford if you upped sticks to live elsewhere."