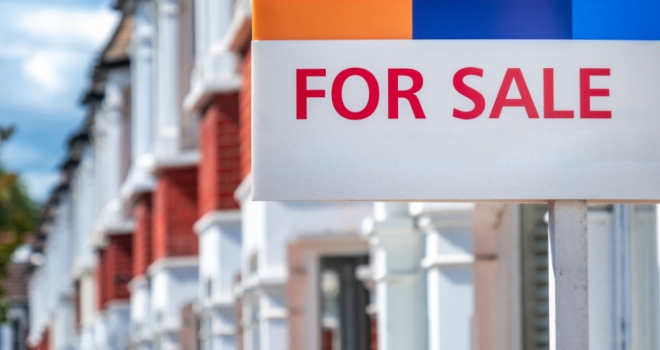 With property prices rising stratospherically over the last eighteen months, buying a home is less affordable than ever. Faced with saving a deposit in this challenging financial climate, a growing number of people are coming up with creative ways of housing themselves affordably, with many would-be homeowners considering the idea of pooling resources and buying together.
Nick Wooldridge of Stacks Property Search, says: "Buying a property with a friend has been a historical solution to low income / high property prices, but it's generally something that happens predominantly early in working life and is seen as a short-term solution to a temporary financial situation.
"Things have undergone something of a change. Successive lockdowns have left many people weary of living alone, while those that have found themselves living with extended family through necessity have discovered joy in communal living. People are looking for square footage in a rising market, they've spent time living communally as they never have before, and many have loved it. As a result, we are seeing more buyers considering the idea of joint living.
"A concept that was historically the preserve of young singles is becoming increasingly widespread amongst older singles, families, extended families, and the retired."
Stacks Property Search has put together a checklist of factors that should be considered and discussed honestly at an early stage:
1: How do you want to live together? What are you prepared to share? Access? Kitchen? Living space? Or are you looking to carve a property up so that each has their own self-contained space? Whatever you decide, make sure that everyone knows whose space is whose and which bits are communal.
2: What are your long-term plans? It's important to be clear about how long you all expect the arrangement to work. Clearly plans change and nobody can be 100% sure about the future, but some clarity around expectations is vital.
3: Whatever you think the future holds, you will all need a watertight exit strategy – how to dissolve the situation. A good solicitor will guide you through the documents you'll need to ensure there are no surprises down the line. In addition to all the usual documents, they should draw up a 'declaration of trust' for both parties to sign that sets out the detail of who has contributed what, and what happens in the event that one or more parties want to sell.
4: One of the main causes of conflict in joint living scenarios is a lack of tidiness compatibility. This is an issue that needs to be met head-on, it's unlikely to resolve itself. Too much shared space should be avoided; better to have less space each so that the chaos is contained. And make sure the property has plenty of storage space.
5: There's a growing popularity for splitting large houses into wings or apartments – often amongst extended families. The main owner should be realistic about the fact that this will devalue the property unless of course it's returned to its original state before it's sold.
6: Adding a small extension to a property that allows for separate access and makes the space work better from an ergonomic point of view can pay huge dividends. Spend time studying floor plans and working out how best to split things up.
7: Don't restrict your thinking to internal accommodation. Discuss your joint plans for outside space and how you are likely to want to use it.
Nick concludes: "It makes huge financial sense; as a very general rule of thumb a property that has 100% more square feet than another similar property will generally be around 50% more expensive. And the bigger the property gets, the cheaper each square foot becomes. But the cost is of course not the only consideration."