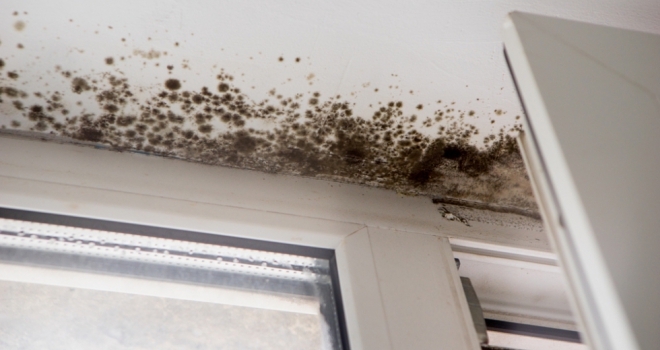 A year into the lockdown, regulated property buyers, GoodMove has used Google search data to reveal how many Brits were enquiring about buying and selling over the last 12 months, revealing the five things most likely to put people off buying a home, and advice on how to rectify them.
According to the research, searches for "buy my house" increased by 108% in July 2020, "sell house fast" by 257% in November 2020, and "value my house" by 170% in January 2021, showing many have been looking to move home over the past year. We know during the lockdown, demand has shifted from flats and properties in urban areas to more spacious homes in rural locations, so it's interesting to see the data reflect this.
And with people spending more time at home, there are plenty of people looking to Google for help on renovating their home too. Searches for "home renovations" and "house renovations" have increased every month over the past year, seeing the biggest increase in September 2020 (+500%).
Whilst we know many have moved home in the past year and searched for help on how to sell their homes, what really puts buyers off?
The most-searched-for issues over the past year, are as follows:
1. Flooding
Nobody wants their home to be flooded, and it's often a huge concern for buyers when looking at houses. Searches for "check flood risk" increased by 400% in January 2021 – right at the time of Storm Christoph – and if you are looking for a new home it's advisable to check if it's near any body of water that could make it susceptible to flooding.
2. Bad odours
They say the smell of freshly baked bread is the secret to selling a house, and pleasant scents do help entice buyers. Searches for "home odour eliminator" have steadily increased throughout the year, rising month-on-month to 284% in March 2021. If you're looking to sell your home, we'd advise purchasing some diffusers or candles to banish unpleasant smells such as pet odour.
3. Mould
Mould is a problem many homes face, and searches for "how to get rid of mould" increased by 152% in October 2020. Luckily, it can be removed with specialised cleaning products, but if you're looking to buy a new home, we'd advise checking for mould on your viewings and asking the current owners about it, so you don't get a nasty surprise when you move in.
4. Old bathrooms/kitchens
Kitchens and bathroom are often one of the first things buyers look for when viewing a property, as they're often the most expensive thing to update. Interestingly, "new bathroom cost" peaked significantly in summer 2020, rising by 177% in August, while "new kitchen cost" peaked by 53%. We know that interior trends change over time, but for sellers, we'd recommend keeping bathrooms and kitchens clean and neutral. Don't opt for any bold colours and stick to a more neutral colour palette to attract a wider range of buyers.
Supporting further, GoodMove also conducted a survey asking people for the most shocking things they've seen during a house viewing. According to the findings, the top five problems are:
Bad smells e.g., damp/animals and cigarettes (36%)
Dirty/damaged carpets and flooring (27%)
Bad DIY e.g., dents in walls/smashed windows which owners attempted to cover up (23%)
Animal faeces on the floor/furnishings (17%)
Pubic hair on the floor/furnishings (11%)
So, make sure to avoid any of the above if you want to attract buyers to your home!
Commenting on the research, Nima Ghasri, Director at GoodMove, says:
"As we are now past the first anniversary of lockdown, it's a great chance to reflect on the past year. Against all odds, the UK housing market has flourished and has completely transformed the way buyers and sellers look at properties. We wanted to take a look and see what people have been searching for when it comes to buying and selling their homes, as well as the top things that most put people off buying a home.
"And for anyone looking to sell their house fast in 2021, our in-depth guide will help you every step of the way!"