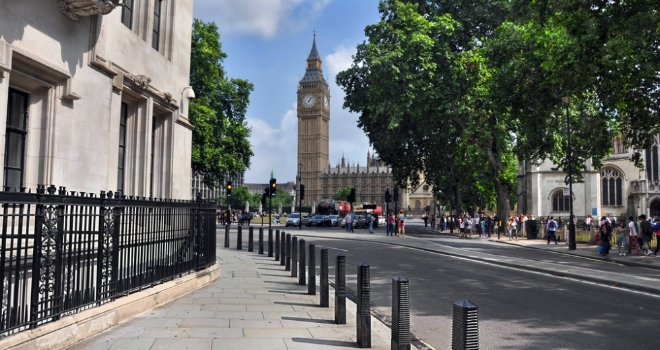 For the time being, strong regional market performances outside of London and the South East are supporting the national average growth figures.
Growth in the Midlands is strong but not as ludicrous as was observed in Greater London back in 2014, with prices soaring by up to 20% year-on-year. For now, the rises look sustainable with prices increasing a few percentage points over and above the rate of inflation.
However, the drag effect of a weak London market means that the national average growth figure (3.2% YoY) weighs in at less than the rate of inflation as measured by the ONS (RPI ex housing) of 4.5%.
Meanwhile, the North West and Yorkshire continue to gain additional momentum and this will help boost the headline numbers going forward. The North East and Wales show improved confidence too, both displaying increased momentum but improvements are cautious and incremental thus far.
Overall, the UK property market is showing remarkable resilience and stability despite significant political uncertainty and a raft of costly disincentivising legislation.
In Oct 2016, the annualised rate of increase of home prices was 4.4%; today the same measure is 3.2%. The latest RPI (ex. housing) figure from the ONS is 4.5%
Greater London prices slide for a third consecutive month, by 0.2%, pushing the year-on-year change into negative territory (-0.7%).
However, thanks to strong regional growth, particularly in the Midlands and South West, the average price for England and Wales increased by 0.4% month-on-month and is up 3.2% year-on-year.
The East and West Midlands together continue to lead the regional growth tables with annualised gains of 6.6% and 5.8% respectively.
The West Midlands, North West and South West are now the most improved markets over the last 12 months as indicated by reduced Typical Time on Market figures.
By contrast, the markets that have slowed the most over the last 12 months are the South East, London and the East of England.
Typical Time on Market for England and Wales rises by two days to 89 days, two days less than in Oct 2016.
The total number of properties on the market in England and Wales remains down by 3% year-on-year (YoY).