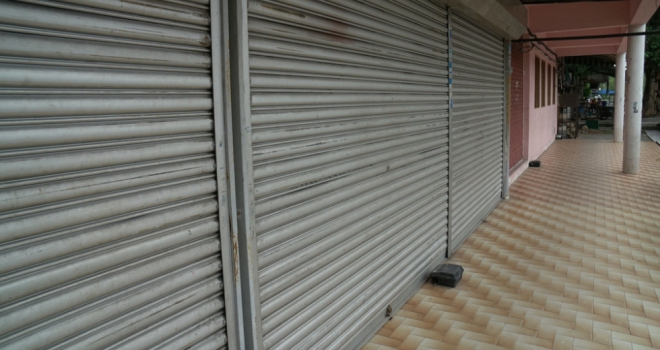 During a time when many buildings are not at even close to full occupancy, and some are closed altogether, it's vital that properties are not neglected.
Whether a retail premises, office or hospitality venue, there are a range of compliance and building risks which still need attention from owners and landlords.
Facilities management experts, MSL Property Care Services want to warn building owners and landlords around the risks associated with leaving properties empty for extended periods of time.
Jeremy Harrison, Managing Director at MSL Property Care Services, advises: "Buildings cannot switch on and off, and there are a whole range of maintenance tasks which will still need to be undertaken in order to keep that building safe and usable when the time comes to build occupancy again. One of the most important checks is of course inspecting premises for Legionnaires, which can occur when water systems are left stagnant, but this is just one of many key maintenance considerations. It's vital that owners and building managers stay aware of risks which can develop when properties are not in use"
Some of the main risks associated with leaving properties empty are:
Security
Sites with high-value stock should have their windows, doors and any other entry points checked for weaknesses. Stock should also be removed from view and if possible, transferred to a safe storage facility. Security systems should be in place and regularly checked for functionality.
Water Systems
Mains water supply should be isolated and any standing waters such as within a boiler or toilets should be drained completely. This helps to avoid pressure building in the system if systems cannot be regularly flushed. Properties which are left empty or unused for long periods of time are also at risk of developing the potentially fatal bacteria Legionnaires, so it is vital systems are checked upon return.
Mr Harrison continues "Maintenance is hugely important to consider from both a safety and compliance perspective before reopening your business. If water systems have been left unused for an extended period of time Legionella can be a huge concern; especially if regular flushing and water movement cannot take place during closure. Businesses need to take action before reopening to ensure safety for all those on the premises and owners should always consult a professional if in any doubt."
Electrics
All non-essential appliances and fuse boxes should be turned off and only essential equipment such as security or fire alarm systems should remain. This will reduce the risk of electrical issues occurring whilst the building is not in use.
Weather
Different weather systems whether it be wind and rain or periods of extended sun can cause damage to the building's exterior. Buildings should be checked by a professional before re-entering to ensure they are structurally sound; this includes checking the roofing and fabric of the building for damages.
As a significant number of buildings have been left unused or in reduced use, it is important to consider the safety of these premises. Discuss options with your facilities manager, building manager and insurance company to identify areas which may need attention.