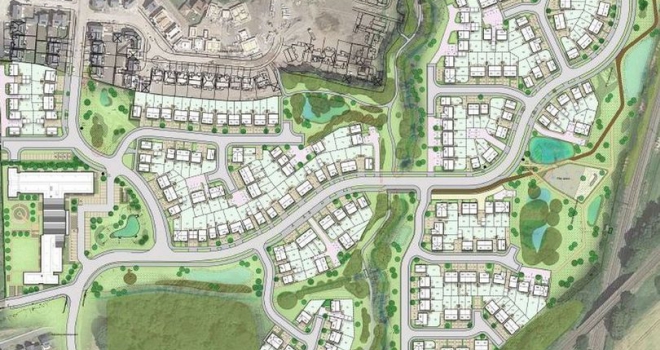 Regeneration specialist, Vistry Partnerships, has announced that it has completed a new deal with government housing agency, Homes England, to acquire a site in Sandymoor, Runcorn, with a development value of £75m.
In April last year, Homes England selected Vistry Partnerships as its preferred delivery partner for the Sandymoor project, as well as three other key sites across the UK.
The new deal comes after the partnerships received planning permission from Halton Council in 2019 for the development of 235 houses and 100 extra-care apartments on the land, and now that an agreement has been reached, the developer can look towards starting work on site.
Stephen Kinsella, Chief Land and Development Officer at Homes England, said: "At Homes England, we're continuing to support ambitious partners who share our aim of delivering much-needed new homes. While the housebuilding industry is facing a challenging time, it's vital that we continue to work with partners to create development opportunities like this to help the sector recover."
Ian Hilliker, Vistry Partnerships' Managing Director for the North West, comments: "This acquisition is great news for Vistry Partnerships and we are delighted to have acquired this site from Homes England. The Hatters Chase development in Sandymoor will provide new homes for first-time buyers, growing families, elderly residents and will be a huge boost to the local area."