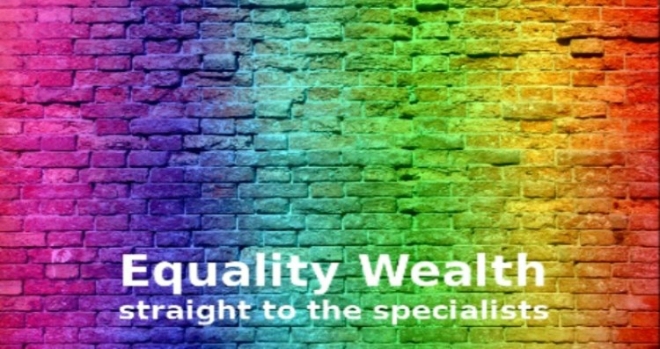 LGBT Capital, the LGBT investment specialist, announced the launch of Property Equality, a global 'first' designed to offer a property search portal for the LGBT Community.
Property Equality will also feature as search functionality provider for the re-launched "Homes" section at www.gaystarnews.com, influential provider of LGBT news and editorial content. As another 'first', an LGBT specialist mortgage desk is also being launched alongside the portal.
Anders Jacobsen, co-founder of LGBT Capital who spearheaded the development of Property Equality, said "I am a strong advocate of the belief that a thriving LGBT Community can support the regeneration of previously blighted urban areas and encourage greater social inclusion, create great places to live and invigorate depressed property prices. LGBT consumers often have relatively higher disposable income and wish to live where they can be open and feel free."
Recently piloted in Spain, Property Equality is being rolled out on a country-by-country basis, with focus on Cities & Destinations deemed of special interest to the LGBT Community, including where governments have grasped the power of this community to assist regeneration of undesirable neighbourhoods.
Property Equality also features financial planning information in cooperation with www.equality-wealth.com, the accreditation programme for LGBT specialist Financial Advisers, including the LGBT Mortgage Desk, a mortgage specialist with advice and execution delivered by AAG Wealth Management
Richard Balaes, Group Managing Director at AAG Wealth Management,said "We are very excited about this launch. Buying property will typically be the single most significant financial decision we make and as many people in the LGBT Community do not have access to advisers who truly understand their needs and the LGBT life cycle, we believe that profiling our LGBT-accredited financial advisors via Property Equality will be a powerful driver of increased awareness and respect for the LGBT Community, as individuals and as potential clients."
Equality Wealth will shortly be publishing a Property Buyers' Guide for the LGBT Community, with advance registration to receive this free Guide
at http://www.equality-wealth.com/requests/propertyguide.html.
The LGBT market is significant and growing, and it is estimated that the LGBT population in the UK alone is over 4 million. Globally, the LGBT population is estimated at over 450 million with an estimated total wealth of US$16 trillion.
Simon Stone, Partner at London-based Unique Property, said "We are proud to have been invited to participate in the UK launch of Property Equality, in recognition of our company's mission to identify emerging districts and properties of note from a design integrity point of view, aspects of which a thriving LGBT Community is known to be a key driver and early-stage mover. Diverse and inclusive communities are hotbeds of innovation and creativity, actively supporting the creation of neighbourhoods where people wish to live."
Anders Jacobsen added "The LGBT Community is becoming increasingly aware of its power to create positive change via its spending and investment decisions, and companies are responding accordingly seeking to create a positive brand image. The growing community of LGBT Allies also seeks evidence of corporations' social and inclusion values when making consumer choices. This provides a powerful tool to drive positive change and LGBT equality."