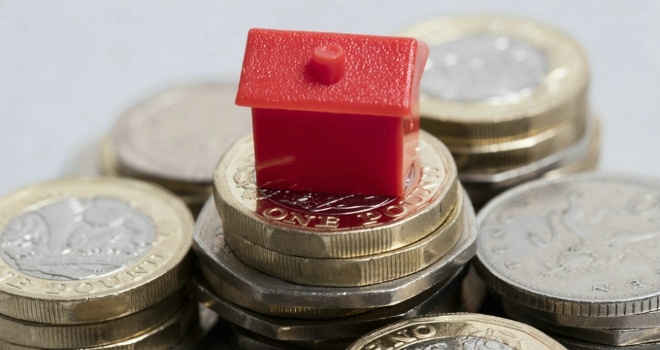 The latest data and analysis from ONS/Land Registry has revealed that average house prices in the UK have increased by 5.1% in the year to July 2017.
The annual growth rate has slowed since mid-2016 but has remained broadly around 5% during 2017.
According to the UK HPI, the average UK house price was £226,000 in July 2017. This is £11,000 higher than in July 2016 and £2,000 higher than last month.
The main contribution to the increase in UK house prices came from England, where house prices increased by 5.4% over the year to July 2017, with the average price in England now £243,000. Wales saw house prices increase by 3.1% over the last 12 months to stand at £151,000. In Scotland, the average price increased by 4.8% over the year to stand at £149,000. The average price in Northern Ireland currently stands at £129,000, an increase of 4.4% over the year to Quarter 2 (Apr to Jun) 2017.
Russell Quirk, founder and CEO of eMoov.co.uk, commented: "This latest index provides the most compelling evidence yet that the UK property market has been able to shake off the woes of the previous year and snap election, to see positive growth during the summer months.
The rate of growth during this period is higher than previously reported by Halifax and Nationwide, which is impressive given that this price data usually lags slightly behind other industry sources that base their figures on mortgage approvals rather than sales completions.
A sustained level of growth can now be expected and it is unlikely that any further developments in the Brexit process should dampen this. Although the market has taken a wobble, UK homeowners should rest assured that the worst is now behind them and we won't be seeing a repeat of the 2007 crash."
Jeff Knight, Director of Marketing at Foundation Home Loans, commented: "Potential buyers are facing climbing prices against continued limited supply, further encumbered by lagging wage growth, so it's safe to say it's been a struggle to pin-point any significant progress in the market to date.
The underlying rate of purchasing continues to tick along, with buyers seizing opportunities to maximise record low mortgage rates. In the meantime, the rental sector offers a helping hand to tenants looking for temporary homes as they save for homeownership, and what we need now is for construction levels to be equally improved in this space so future availability will not fail to meet the cut."
John Goodall, CEO and Co-Founder of buy-to-let specialist Landbay said: "UK house prices appear to be bouncing back to growth as we move into the latter half of 2017. Whilst historically low mortgage rates and relatively low unemployment levels have a part to play, this is underpinned by strong overall buyer demand which continues to outpace the number of homes coming to market.
The UK's housing shortfall needs plugging, but the initiatives designed to address the problem are blinkered at best. Yes tax reform and government schemes to help first time buyers will improve access to housing in the short term, but without a radical house building plan, prices will continue to rise over the coming decades. Aspiring homeowners are looking to the private rented sector to support them on their path to ownership, so more action on build-to-rent properties would be a welcome development."
Jeremy Leaf, north London estate agent and a former RICS residential chairman, says: "While the ONS figures are quite historic, they suggest a fairly stable market with the growth rate in property prices unchanged since June. This comes at a time when we might have expected more nervousness among buyers and sellers. However, it is the shortage of supply, historically low mortgage rates and relatively low unemployment which are underpinning prices, rather than strong buyer demand.
The market remains relatively subdued due to a shortage of homes for sale, as well as stretched house prices to earnings ratios and lending restrictions. Average house prices are still rising more quickly than wages, especially in London, so affordability is reaching breaking point in some places. On the high street we have noticed some nervousness among potential purchasers that interest rates will eventually rise, although the chances of an increase in the short term have diminished recently. Even small increases could cause problems for many consumers in view of high borrowing levels."
Mark Harris, chief executive of mortgage broker SPF Private Clients, says: "Lenders remain keen to lend but with the purchase market still relatively quiet, they are turning their attention to remortgaging with some excellent rates. Santander is the latest lender to cut pricing on its two- and five-year fixed-rate remortgage deals, while other lenders have also been tweaking pricing - HSBC scrapping standard valuation fees and First Direct halving fees and increasing rates - as they jockey for position in the market. This is encouraging as it means other lenders must be forced to offer borrowers incentives so as not to be at a competitive disadvantage."
Jonathan Samuels, CEO of the property lender, Octane Capital, said: "Weak supply and a shortage of homes on the market are supporting UK house prices but rising inflation, and the pressure it is putting on household budgets, has the potential to undermine the status quo.

Stubbornly high inflation coupled with low wage growth could take confidence out of the economy and materially reduce the demand for property. When people feel less well off, they are less likely to commit to a transaction as substantial as a house purchase.

This in turn could see the current sideways-moving market turn south. The direction of inflation in the months ahead could be a significant influence on the property market's performance.

Along with weak supply, exceptionally low mortgage rates and a strong jobs market are keeping the market relatively fluid for now, but if household finances come under much more pressure, the number of property transactions could dry up.

For every positive surrounding the property market at present, there is a negative and that is making it a very hard market to call."
Adrian Moloney, Sales Director of OneSavings Bank, comments on today's ONS House Price Index figures: "A shortage of housing supply is upholding property prices, while buyers continue to walk a narrow tightrope to homeownership. On the one hand, strong employment growth and historically low mortgage rates are supporting buyer demand, but on the other, stagnant wage growth is being outstripped by consumer prices, making homes less affordable. Mortgage approval levels recovered last month, suggesting a small rebound in consumer confidence and affordability, despite the enduring economic unknowns that continue to cloud the long-term view.
We're still seeing ripples from the stamp duty increases of 2016, which caused a fair amount of turbulence in the property market, stymieing liquidity by discouraging people from buying or selling their homes. A move which has done little to address the underlying supply side issues that continue to fuel the housing crisis."
Ged McPartlin, Director of Ascend Properties, had this to say :"Annual house price growth of 5.1% is wholly promising. While we're beginning to see a steadying increase in price levels, we must also bear in mind the challenges the market has had to deal with, such as Brexit and the snap election. If we take these into consideration, the market has held up incredibly well.

It's also fantastic to see the number of first time buyers up by 5.1% annually, this comes at a time when stock levels continue to remain low, particularly in city centres like Manchester and Liverpool. Demand is high and competition is fierce, so these figures are positive and proof that the market is continuing to move.

I'm sure we'll continue to see more healthy levels of growth as we move into 2018."
Paul Smith, CEO of haart estate agents, comments: "The foretold housing crash seems as unlikely as ever, as prices jumped up yet again in July at 5.1% on the year. How can economists and industry commenters alike claim we are experiencing a Brexit induced downturn in the property market, when the average buyer is having to pay £11,000 more to buy a home than they did in the month of the vote to leave?
London experienced weaker house price growth again in July, but it would have done little to relieve aspiring buyers in the region, as the average house price continued to creep up to the half a million pound mark. Our latest branch data shows that the number of first-time buyers registering in London is down 27% on the year. Salaries simply cannot keep pace even with more subdued growth, and being stuck in a never ending rental trap is becoming the reality for increasing numbers.
Stamp duty is stunting the mobility of a whole generation. Until Government revises this regressive tax we cannot hope to solve the affordability crisis."
Nick Leeming, Chairman at Jackson-Stops, says: "Current house price growth is underpinned by a shortage in the supply of homes, combined with beneficial mortgage rates and high levels of employment. However, it must not be forgotten that transactional levels are sluggish and new buyer enquiries to estate agency branches are at a low, as reported by the RICS. The new normal over the next couple of years is a market of low transactions, as uncertainty caused by Brexit negotiations and issues surrounding stamp duty land tax levels continue to influence the market.
Our Cotswold branches have been busy this summer, with higher levels of demand coming from families moving from London and the Home Counties for a wholesale change in lifestyle. Very often these are people who are able to be flexible in their working lives and are keen to give their children the best possible environment in which to grow up. Levels of stamp duty land tax will continue to impact second home buyers and those in higher value markets in this area, but it goes to show that homeowners want to get on with their lives, but will not be willing to pay a premium to do so."