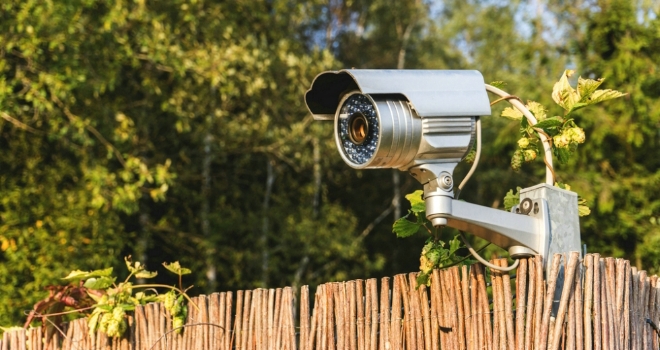 According to recent statistics, there's a garden theft every 43 seconds. Simon Stanney, SunLife General Insurance director, offers his top tips and advice to keep your garden secure.
The average garden contents are worth around £2,000, but many homes have much higher value items in their gardens, from garden furniture, plants and ornaments to BBQs, trampolines and even hot tubs.
ONS figures show that there were more than 730,000 thefts from gardens and outhouses such as sheds and garages, between April 2015 and March 2016, which works out at more than 2,000 each day, that's one every 43 seconds.
And in the summer, our gardens are even more at risk; with so many of us leaving items out in the garden, day and night, thieves are 25% more likely to target gardens in the summer.
So how can you stop your garden and its contents being easy pickings?
Lock gates, sheds and other outbuildings
It can be easy to forget to lock the back gate, especially if you are popping in and out all day, but it is so important to lock gates as this will really deter thieves form targeting your garden and if you can put two locks on your gate, even better.
You should also lock garages and sheds because we often have more value in these outbuildings than we think – lawnmowers and other tools, garden furniture, scooters and of course bikes – almost 19,000 bikes are stolen each year, that's more than 50 a day.
Put tools and valuables away
In the summer, many of us spend all day, or even a whole weekend, gardening, doing odd jobs and maybe having a BBQ or something in the evening. It is so easy to leave tools, furniture and other valuables out, either while you pop out for more supplies, or overnight for use again in the morning. Tools are some of the most targeted items, with more than 21,000 going missing every year, so make sure you lock these items away (or at least hide them from view) when you are out and at night.
Sadly, thieves may even use tools they find in your garden to break into your house, so bear this in mind too.
Attach bigger items
There are obviously some items that are too big to be put away - like furniture –or practically can't be put away, for example, plants and ornaments, so it is a good idea to secure these to the ground or wall/fence. Furniture is the most stolen garden item, with a theft every two minutes, so it is important to protect it.
You can buy wall and floor anchors from most garden centres and DIY stores for furniture and other bigger items like trampolines, water features and hot tubs. You can buy brackets to secure hanging baskets and secure ornaments, bird tables and bigger planters with wires - perhaps hidden under the flower beds - or set them into concrete. If your valuables are secured to your garden it will make it very difficult, if not impossible for thieves to get their hands on them.
Covers for garden furniture are also good idea, especially if they are secured in place. Not only do they act as a deterrent, but they will also protect your furniture from the elements.
You should also consider chaining up your wheelie bin – 160 are stolen every day, plus, thieves will often move wheelie bins and use them to climb over locked gates an fences to gain entry into your garden.
Get security lights and install gravel
Security lights are a huge deterrent for thieves. Motion sensitive lights are particularly good, and high fences or prickly hedges around the garden can help deter intruders too. Make sure there are no gaps in your fence for thieves to slip through and it is also a good idea to install a gravel driveway; it can help you hear when someone is coming down your drive.
Make your mark
You should mark valuable items with your postcode - the easiest way is to mark with UV pens, paint , Smartwater or to etch or engrave your details into the item. This not only makes items identifiable and can help with the recovery of item s (and help the police track down the criminals involved) but if your items are marked, they are less appealing and potentially less valuable to thieves.
Make it look like you're around
As with your home, if you are away, you need to make it look like you are around. If you can get a neighbour to pop in and water plants, even mow the lawn, that will give the impression you are still around. Don't leave bins at the end of the road, and think about lights that are on a timer. And don't post pictures of your holiday on social media until you get home!
Check your policy
While all these measures can do a great deal to deter thieves, they cannot keep your items completely safe, so you should make sure you have good cover in place. Most home insurance policies offer the option of garden cover and many offer it as standard; it will protect you again loss or damage to plants, trees and the contents of your garden.
Just like our homes, we invest a lot of time and money into our gardens, so they should be protected in the same way, which is why we offer garden cover up to £2,000 as standard on our home insurance policy.