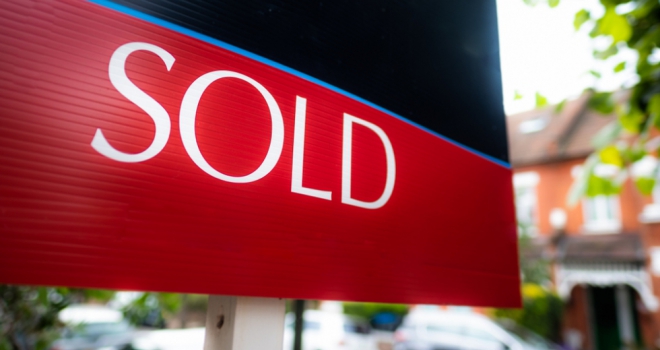 A lot has changed in a year since the pandemic first brought the UK property market to a virtual standstill. Viewings went virtual, people left cities and demand for larger homes exploded.
Buying a property before 2020 was complicated enough. However, the (almost) post-Covid property landscape is likely to see a new set of challenges and things to consider.
Andrea Fawell, Sales and Marketing Director at housebuilder, Kebbell, answers the top questions about changes in the property market and how best to get on the ladder in 2021.
Changes in the property market in 2021
Has the pandemic slowed down the ability to complete on a house?
Whether it be the trades, sales teams, potential buyers, estate agents or housebuilders, everyone is now used to the safety restrictions and social distancing that is in place. The trades who work on-site are much happier than in the first lockdown. The acceptance of the changes and the government's boost through the Stamp Duty holiday and Help to Buy extensions mean that the property market as a whole is buoyant and everyone is moving as fast as possible to benefit.
Solicitors, surveyors, local authority searches and mortgage offers are often taking longer than normal. From reservation to exchange is now regularly taking four months instead of the previous norm of six to eight weeks because of the huge surge in transactions, with the Stamp Duty holiday and Help to Buy Scheme changes, as well as because people are shielding or are off work. Delays may occur for the next few months, but it will sort itself out eventually.
In the new homes market, delays have made finishing houses a little bit harder, so developers have to plan ahead more. At one of our developments, for example, we ordered our appliances in November to receive them in February. The manufacturing of bricks and roof tiles also slowed down last year as the workforce producing them was affected as people were off ill or isolating. Again, this situation is improving.
Developers are regularly communicating with suppliers to understand where the bottlenecks are and have gone to different suppliers if needs be or ordered well ahead of required delivery. Most importantly though, the buyer shouldn't have seen any delay with well-organised housebuilders.
What are the most significant trends or changes you expect to see post third national lockdown? "As we come out of the third lockdown and we learn more about any after-effects of Brexit, it is hard to second guess how the industry will be impacted. Unless the recession is very long and hard-hitting, I think house prices will hold for the most part, particularly as demand is still outstripping supply in many areas and the government has done well to support the industry.
The huge positive is that interest rates are likely to remain at an all-time low making mortgages still very affordable. What happens when furlough finishes will be another key marker in terms of employment figures. Ultimately people will always want to move and improve their circumstances.
Are you seeing any significant effects of Brexit?
Imports are still having teething problems with delays in the supply chain for things coming from abroad. The key here again has been to order well in advance.
What are the most important environmental changes to come in the property industry?
Buyers want to future proof their homes. Energy efficiency is high on the priority list. From 2025 you will not be able to get a new home mortgage unless the build is rated as a B or above and appliances all need to be A or A+. Buyers also want to know what developers are doing to offset carbon emissions, there is growing interest in car charging points, battery capability for solar panels and ground source heat pumps. By 2025, gas boilers will no longer be allowed in new build houses and buyers are already much less keen on log burning fires. Future house buying generations will be very discerning about environmental protection and sustainability.
The current schemes on offer to help buyers
What will be the impact of the new Help to Buy changes and the recent extension of the current plan?
The current Help to Buy scheme has recently been extended from 31st March to 31st May 2021 to help buyers and house builders complete because of delays that may have occurred in the pandemic. The extension only applies to those applications that were already underway for buyers or if developers couldn't quite finish the houses so it gives them a bit of leeway. From the end of May, only first-time buyers will be able to benefit from the new scheme and the current plan is to end it completely by 2023. New regional property price-caps will also start which the government says will help them to focus in on who needs the scheme the most.
What will be the impact of the stamp duty extension?
The Stamp Duty extension is until 30th June and will then be tapered until 30th September. The extension will probably cause another huge boost and stimulus to the property market in the short to medium term. It is a good incentive because it is cash straight back in the buyer's back pocket.
What other schemes can buyers consider?
A new mortgage-guarantee scheme will help people with 5% deposits get on to the housing ladder by persuading lenders to provide mortgages to help buyers purchase properties worth up to £600,000 which the government will then provide a guarantee to cover the remaining 95%. You could avoid precarious chains and estate agent fees by seeing if your developer is interested in part exchange. Or you could consider a Help to Buy ISA to save for your first home, once you have saved at least £1,600 you can receive a 25% Government contribution worth up to £3,000.
What do the new ground rent legislation changes mean?
Existing leaseholders will be able to extend their lease by 990 years whilst previously flat leaseholders could extend by 90 years and house leaseholders by 50 years. New apartment buyers will no longer having to pay ground rent to the freeholder from Spring 2022, but the government is expected to make further changes to the leasehold system as a whole. The new legislation has removed the fear of developers charging rent on a house the buyers own and gives the industry more credibility.
Market trends
What are the most significant trends in the housing market?
The biggest news is the move from flats to houses. The rise of working from home and a desire for more outdoor space after lockdown means the outlook for houses with gardens is far stronger than that for flats. Our Heatherfields development in Bordon, for example, has seen a huge uplift in enquiries largely due to the fact that all of the homes have private gardens and the development is surrounded by nature.
What are the new trends in home design?
As part of the concept of your house coming in from the outside, there is a shift from bifold sliding patio doors to slim profile framed doors as buyers want maximum light, an easy mechanism to open and close, and floor to ceiling windows. Buyers are also choosing homes with loft conversions, or the potential for one, and wet rooms rather than shower cubicles. Kitchens with bold, dark colours with a whole wall of windows are all the rage and there is a move away from chrome to rose gold.
Is this a good year to buy your first-time home?
The new Help to Buy incentive and Stamp Duty extension certainly make this a particularly good time for first-time buyers to get on the property ladder. Ultimately very few people look back after buying their first home and regret it.
Will housebuilders offer incentives this year as they rarely offer discounts?
Reputable house builders will already be putting everything they can into their new builds and there should be no hidden extras. You can perhaps ask for things like turf, particular carpets and special fittings or even occasionally a kitchen upgrade, but you won't always get them.
How hard is it to downsize right now?
The downsize market is the one area that is slightly less active at the moment as they have held back from putting their property on the market during lockdown, not wanting potential buyers in their house, so as the lockdown lifts there will be a lot of pent up demand.
What are the most important things to consider in 2021 when buying a property?
Think hard about what you have learned in lockdown about yourself, what you need, what you want to change in your life or what is important to have in your next home. A lot of people's priorities have changed.