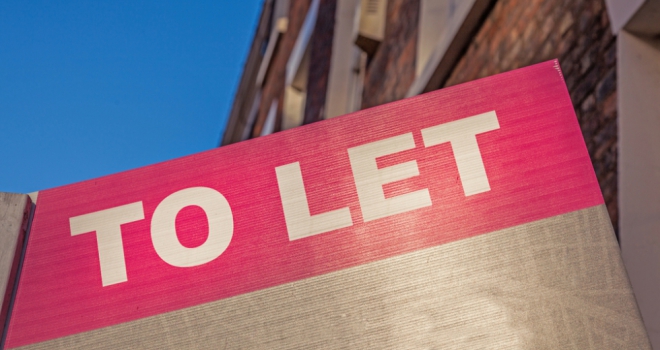 It's fair to say it's been a hectic year so far for the property market. With the stamp duty deadline and 'race for space' fuelling a house sale boom, and a buoyant lettings market keeping agents and landlords busy, the raft of shifting and new regulations property professionals need to be aware of may not have been top of the agenda.
Here, Tom Mundy, founder of lettings technology platform Goodlord, sets out the recent and upcoming regulations all agents and landlords should know about:
New right to rent rules for EU citizens
Ahead of a 30th June deadline, the government confirmed last week how landlords and letting agents will check the right to rent status of EU, EEA, and Swiss citizens going forward. Many of these tenants will no longer be able to physically document their right to rent in England after this date.
Citizens from the EU, EEA, and Switzerland who have successfully applied to the EU Settlement Scheme or for a UK visa will need to use the government's new "View and Prove" online service to share their right to rent status with landlords and letting agents.
This means, going forward, landlords and agents will need to ask prospective tenants for their 'share code' (which tenants must procure via a Government portal). The landlord or letting agent can then enter the tenant's share code and date of birth at the government's view a tenant's right to rent portal and confirm the tenant has the right to rent.
Ensuring that this new process is factored into your tenancy approval process will be essential from 30th June onwards.
Anti-money laundering rules are now in force
Estate and letting agents who receive rent payments equivalent to €10,000 or more per month for a single property are now subject to anti-money laundering legislation. Relevant agents had until 10th June to register this with HMRC. This means that, if you missed the deadline, acting quickly to get your house in order is vital.
Agencies that failed to register with HMRC by the 10th June deadline will be dealt with on a case-by-case basis, with fines possible. So the sooner you move to rectify any oversights, the smaller any penalties are likely to be.
Once registered, agents will need to carry out regular risks assessments, looking at all the ways that your business could be exposed to money laundering and terrorism financing risks and put processes in place to deal with them. In addition, complete customer due diligence on all of your customers and beneficial owners will also be required. You can see more information on anti-money laundering regulations on the Government website.
All EICR certificates should now be in place
The Electrical Safety Standards in the Private Rented Sector (England)
Regulations 2020 came into force on 1st June 2020 and applied to all existing tenancies from 1st April 2021. The new regulations require five-yearly inspections of electrical installations on all tenanted properties, with inspection reports supplied to tenants, which means that if you own or manage a tenanted property that hasn't had an electrical inspection since 1st June 2020, then you're in breach of the new regulations.
If this new rule has passed you by, act now. Organise for a "qualified and competent" professional to inspect and test the electrics in the property as soon as possible and ensure the tenants receive a copy of the certificate. If any remedial work is required, take action immediately.
There are, however, some exceptions. You don't need the certificate for social housing, lodgers, those on a long lease of seven years or more, student halls of residence, hostels and refuges, care homes, hospitals and hospices, and other accommodation relating to healthcare provisions.
Notice periods for tenants is now 4 months - but only in England
The protracted ban on evictions has caused stress and concern for many landlords. With the ban now lifted, the notice that landlords will have to give to their tenants has dropped to four months (as of 1 June) in England.
This is the first step towards notice periods dropping to pre-pandemic standards. The four-month notice periods are expected to remain in place until 30 September 2021, when they will drop to two months in England. There are exceptions to this, such as anti-social behaviour or a breach of immigration rules, where the time periods can be reduced.
In Wales, however, the current six-month notice periods will remain in place until 30 June 2021, when they are expected to revert to pre-pandemic levels, while in Scotland, the increased notice periods are projected to remain in place until
September 2021.
With the many shifts in rules around evictions over the past 14 months, it's important to stay up to date and ensure your actions are compliant. See here for an up-to-date guide on evictions.