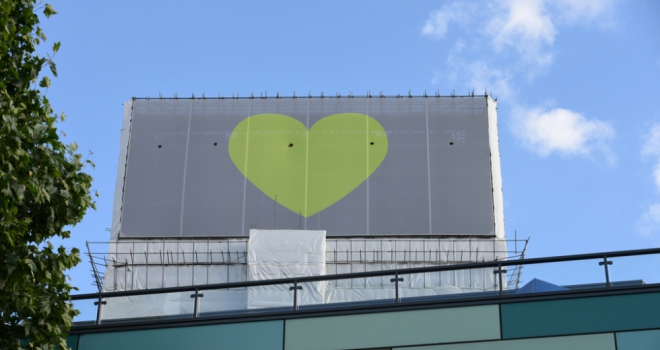 The government has advised the industry to immediately prepare for huge changes to building safety regulations after its new bill was presented in draft form.
Claiming "the biggest changes to building safety for nearly 40 years," the new government regulations will focus on residents' safety following the Grenfell Tower fire of 2017. Through the Building Safety Regulator, the legislation will enforce "stringent" rules applying to buildings of 18 metres or more or taller than six storeys from design to completion.
The Ministry of Housing, Communities and Local Government (MHCLG) said that residents had helped develop the proposals within engagement groups. Under the regulations, those living in high rise buildings can challenge their building owner for failing to act and will have easier access to safety information on their dwelling as well as a "swift and effective" complaints process.
The long trailed Building Safety Regulator – currently being set up within the Health and Safety Executive - will be fully established, with the power to hold building owners to account "or face the consequences".
The Bill will also include a new "building safety charge", offering leaseholders greater clarity on the costs involved in maintaining a safe building, MHCLG added. This will "deliberately" include various powers to limit the costs passed onto leaseholders.
On this point, government expert Michael Wade has been instructed to test and recommend funding solutions "to protect leaseholders from unaffordable costs of fixing historic defects, ensuring that the burden does not fall on taxpayers".
MHCLG will also publish a consultation today, setting out proposals to implement recommendations from phase one of the Grenfell Tower inquiry which will require a law change. The document will explore how to strengthen fire safety in all regulated buildings in England.
Robert Jenrick, Housing secretary, said: "This is a significant milestone on our journey to fundamentally improving building safety and delivering real change that will keep people safer in their homes.
"I remain committed to making sure we get this right, which is why I will be publishing the draft Bill for scrutiny and improvement before it is introduced in Parliament.
"I am also calling on the industry to actively prepare for these changes now. It is vital that the sector moves in step with us, to provide confidence and reassurance to residents that their safety is firmly at the heart of everything we do."
Dame Judith Hackitt, author of the Independent Review of Building Regulations and Fire Safety, said: "I welcome this draft Bill as an important milestone in delivering the fundamental reform this industry needs to make residents and buildings safer. It meets the ambitions and recommendations set out in my review.
"And industry must be in no doubt that it is not enough to wait for the Bill to become law before they implement changes; we expect them to start taking action now."
The Chartered Institute of Environmental Health has welcomed the publication.
Tamara Sandoul, Policy and Campaigns Manager at CIEH said: "We very much welcome the Building Safety Bill. The new national regulator for the safety of buildings should be established as soon as possible to ensure that another fire like Grenfell does not happen again. It is now a full three years since the Grenfell tragedy so it's good to finally see new legislation being proposed to ensure that a new safer system can be up and running soon.
"The new regulator should work closely with local authorities and environmental health departments, who will be inspect many buildings for different reasons. We hope there is effective information sharing that goes both ways and good coordination between different regulators to ensure that all buildings are made safe as quickly as possible.
"High risk buildings are defined as being 18 meters or 6 storeys and above. Whilst these are undoubtedly the most risky buildings, which should be prioritised for safety checks, we have long called for all multi-occupied buildings to be in scope of the new regulator and building safety regime. Buildings converted into flats without meeting building regulations can be without fire separation and thus present a serious risk to occupiers. We need to ensure that all of our buildings are made safe going forward."