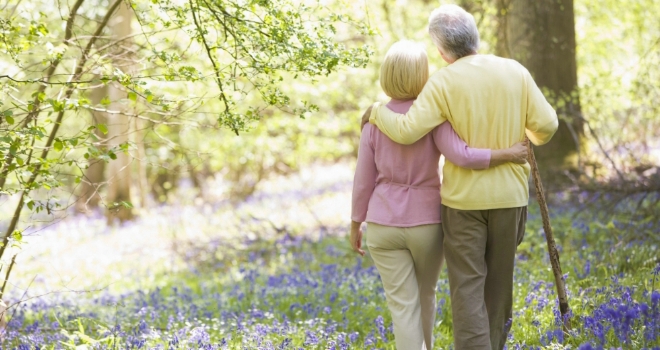 The days of silver-haired pensioners whiling away their golden years playing bingo in an uninspiring common room are over.
Retirees want a community, good transport links, access to amenities and culture and modern facilities. Over 60s in the UK currently total 11.8m and are set to increase by 20% over the next decade, meaning demand for retirement developments that tick all these boxes is on the rise.
According to Europe ILU and PwC's 2018 Emerging Trends in Real Estate Report, the retirement and assisted living sector is now second only to logistics. In the UK, where age restricted living accounts for just 2.6% of all housing stock, there is considerable scope for growth.
Projects such as Pacalis Ltd's Harrier Way in Petersfield and Audley Care's Clapham Common development are at the vanguard of the UK's changing retirement market. Audrey Care's luxury urban development will boast care facilities, a residents' lounge, a restaurant, pool and spa, alongside transport links to central London and a host of local amenities. It is due for completion in 2020.
By contrast, Harrier Way is an excellent example of a more rural retirement development. Built on a greenfield site in the South Downs Natural Park, this bespoke village will offer residents exclusive access to a club house, library, bar, café, restaurant, beauty facilities, gym and guest accommodation, all within easy reach of an establish commuter town.
Both are markedly different from the retirement developments in the US, Australia and some European nations. Here, residents have been enjoying exclusive access to golf courses, swimming pools, education centres and healthcare facilities for nearly three decades. In some areas, retirement housing has now developed beyond simply 'active retirement living' to address wider social concerns, such as boredom, loneliness or the cost of student accommodation. Lasell Village in Massachusetts, for example, provides retirees with access to collegiate classes, in return students are employed by the village to help pay their tuition fees. In the Netherlands, the Residential and Care centre Humanitas provides free accommodation to six students in return for 30 hours of volunteer work a month.
There are lessons for the UK's retirement sector to learn from these more developed markets, both good and bad. In Australia, where residents typically buy a license to occupy units rather than the homes themselves, a backlash against operators seen as commercially focused and 'money-grabbing' is already underway. In New Zealand, where the number of over 75s living in retirement villages has grown by 33% over the last decade, a mutiny is also brewing– with some residents pushing for more transparency and a less commercial mindset from operators.
In the UK, changes in leasehold practices and the abolition of ground rents dealt a heavy blow to Britain's biggest retirement housebuilder McCarthy & Stone, which issued a profit warning in June. But for the new wave of retirement developments and the residents set to live in them, these policies could help prevent the growth of solely commercially focused developments, such as those seen in Australia and New Zealand. Residents in Picalis's Petersfield development, for example, will buy their homes leasehold, with an annual service charge used to support the village's facilities. They'll keep the security of home ownership and benefit from any capital gains if their property appreciates.
That's not to say there are no opportunities for investors in the UK market. Indeed, retirement living is now structured as a mini-asset class within property, and investors benefit from the greater uniformity of retirees' characteristics compared to the general public. The appeal to the affluent over 60s cohort is another draw for investors (Knight Frank estimates the unmortgaged housing wealth of this group to be £1,200bn in England alone). At the luxurty end of the market, retirement homes can command sale premiums of 30% compared to equivalent non-retirement housing in the same area.