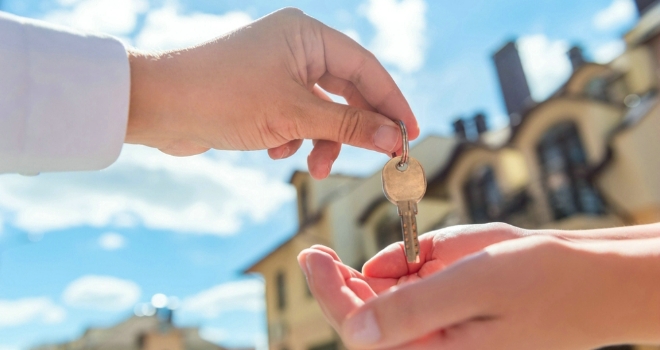 Current market delays and a huge conveyancing backlog have seen the demand for chain-free properties climb across the UK's major cities as homebuyers scramble for a fast property purchase.
Research from homebuying platform, YesHomebuyers, highlights that chain-free sales are thought to reduce conveyancing times from around 12 to 4 weeks, which has become particularly sought after in the current market due to many property transactions delaying months on end at the final legal stages.
Chain-free buyer demand
Currently across the UK, 56% of all chain-free homes for sale have already been snapped up by buyers hoping to skip the current market bottleneck, and the research by Yes Homebuyers shows that in some cities, this has increased considerably in just two months.
When comparing buyer demand for chain-free transactions between March and June alone, demand across the UK has climbed by 6%. However, in Cambridge, chain-free property demand has increased by 10% since March alone.
Swansea has also seen a notable increase in the number of buyers snapping up chain-free homes, with demand climbing 9%.
In Southampton and Liverpool, chain-free demand is up 8% since March, with Bournemouth (7%), Sunderland (7%), Edinburgh (6%), Leeds (6%), Bristol (6%) and Newcastle (6%) also seeing some of the most significant uplifts.
Chain-free stock hotspots
So, where presents the best opportunity of snagging a chain-free transaction? Chain-free stock levels have dropped across 17 of the 26 major UK cities analysed by Yes Homebuyers, and Glasgow is home to the lowest level, with just 6% of all homes listed for sale marked as chain-free.
However, half of all for sale stock currently on the market in Belfast is chain-free, while in Manchester and Cambridge, chain-free stock levels sit at 47%. Sheffield is also home to a large degree of chain-free stock at 45%, as is Liverpool (44%).
Matthew Cooper, Founder & Managing Director of Yes Homebuyers, commented: "Many homebuyers have now accepted the fact that a stamp duty holiday saving is no longer on the cards, but that they will have to contend with the long market delays that have materialised as a result of the initiative.
"In this respect, a chain-free purchase will, at least, provide some hope of reducing the transaction timeline, and so it comes as no surprise that their popularity has increased substantially in many major UK cities.
"Of course, the downside to this high demand is that chain-free stock levels have dropped across the majority of cities in recent months, although some do present a far better chance of finding one than others."