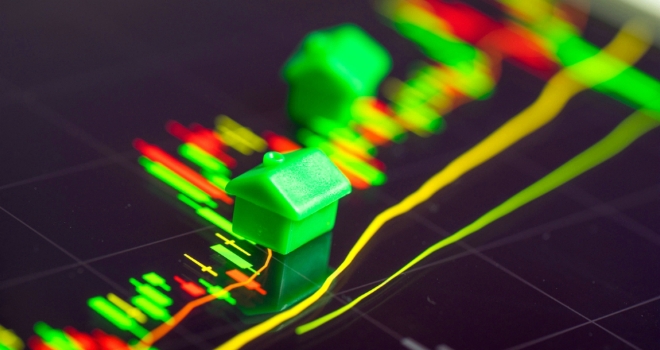 The latest analysis and figures from ONS and Land Registry show that in the year to September, average house prices increased by 5.4% - a rise of 0.6% against the previous month.
According to the report, this brought the average UK house price to £226,000 - £11,000 higher than in September 2016 and £1,000 higher than in August.
The main contribution to the increase in UK house prices came from England, where house prices increased by 5.7% over the year to September 2017, with the average price in England now £244,000.
Wales saw house prices increase by 5.3% over the last 12 months to stand at £153,000. In Scotland, the average price increased by 3.1% over the year to stand at £145,000. The average price in Northern Ireland currently stands at £132,000, an increase of 6.0% over the year to Q3 2017.
The North West showed the highest annual growth, with prices increasing by 7.3% in the year to September 2017. This was followed by the South West (6.6%) and the East Midlands (6.4%). The lowest annual growth was in London, where prices increased by 2.5% over the year.
Russell Quirk, founder and CEO of eMoov.co.uk, commented: "The market has continued to splutter along, registering yet more marginal positive price growth despite a sustainably lower level of buyer demand. This is certainly promising for those on the ladder and we should see a large degree of stability return with a heightened level of buyer interest come January.
It is yet to be seen what, if any, impact the marginal increase in interest rates will have. It is likely that while many will sit back and see through the Christmas period as a result, there will be no medium to long-term impact on the UK's appetite to buy property, with the cost of borrowing still very affordable for the masses."
Jeff Knight, Director of Marketing at Foundation Home Loans, commented: "The continued shortage of homes on the market remains one of the key drivers of house price growth, rather than a particularly resilient market. Going forward, raised borrowing costs with the Bank's rate hike are likely to encourage discounting to some extent, but – aside from squeezed wage growth and the impact on inflation dampening demand – the supply issue will keep asking prices up.
Focus will now be on whether measures to stimulate the housing market are seen through in the Chancellor's Budget this month, with a rumoured stamp duty cut for first-time buyers as well as housebuilding pledges. As ever, we need to make sure there is a dual focus across the market so the quality and availability in the private rental sector is kept at a high standard for those who are not yet in a position to buy."
Ishaan Malhi, CEO and founder of online mortgage broker Trussle, said: "Many people expressed concern for the housing market after Brexit, but prices are 5.4% higher than they were this time last year. That's an £11,000 increase on the average UK home. With wages growing just 2.2% in the last 12 months, the growing challenge facing first time buyers is plain to see.
The Budget is now a little over a week away and rumours are already swirling about some government support for first time buyers. If Phillip Hammond proposes to boost house building, and make homeownership more affordable for young people, it will be a welcome move for those currently priced out of the market. The mortgage sector is slowly innovating to make the process of buying a home less stressful and time consuming, but until more housing supply brings down the cost of property, homeownership will remain a pipe dream for some."
John Goodall, CEO and Co-Founder of buy to let specialist Landbay said: "House prices showed no signs of slowing down in September as they continued on in their upward climb. Up until this point, a combination of low mortgage rates and high rates of employment have helped balance out the squeeze on household incomes from stagnant wages and rising inflation. However, last week's rate rise signalled the start of raised borrowing costs for the first time in a decade which is likely to curtail buyer activity in the coming months.

As the Budget draws closer, we hope to see some ironclad commitments from the government on its plan for tackling the growing demand for housing. There may be no quick fix, but now more than ever the private rented sector will be relied upon by those unwilling or unable to buy a house outright. Without a radical house building plan for both first-time buyer homes and purpose-built rental properties, prices will continue to rise over the coming decades."
Jeremy Leaf, north London estate agent and a former RICS residential chairman, says: "Although these figures are a little historic they do show that even in late summer/early autumn, the market proved quite resilient even though a large proportion of the increase in prices reflects a shortage of stock. But the figures also show that although buyer numbers were down, those who were in the market were still prepared to pay a little bit more to get what they wanted.
Although, of course, there is no average UK price and the UK market reflects all different areas working at various paces, the trend in London is quite different where an excess of supply and weak demand are combining to reduce prices consistently with no real prospect of an increase until early next year at the soonest."
Ged McPartlin, Director at Ascend Properties, comments: "An annual increase of 7.3% for the North West highlights an incredibly strong property market. While we're aware of a number of factors that contribute to these rises, such as supply and demand and the chronic lack of housing stock, this has not lead to any slowdown from buyers keen to jump on or move up the property ladder. The property market continues to be in full swing, even at a time when the market generally starts winding down towards the end of the year; demonstrating the level of demand we're seeing in areas like Manchester and Liverpool.
Whilst rising prices are difficult for aspiring homeowners to take as a positive, it's great news for those already on the ladder or for investors seeking capital growth".
Graham Davidson, managing director of buy to let specialist, Sequre Property Investment, comments: "With house prices still rising steadily, we can see the market remains in a promising position as we near the end of 2017. An annual increase of 5.4% is generally the level of growth we have predicted we would see at this point in the year. Whilst the overall growth is of importance, areas such as the North West which we have been championing for several years now are far surpassing other parts of the UK with a huge 7.3% growth to September this year. London continues to take a dip with growth of just 2.5% which we also predicted at the beginning of the year."
For buy to let investors, the message could not be clearer. If you want high yields and capital growth, the north is best to invest. The supply and demand imbalance across the country is showing little sign of being corrected, so the demand for high quality rental accommodation will remain. With cities like Manchester tipped for a 28.2% price growth and Liverpool expected to see a 22.8% increase, key northern cities should be on every investors radar.
This latest report, in addition to the BofE just recently raising rates are all signs of a strengthening economy."