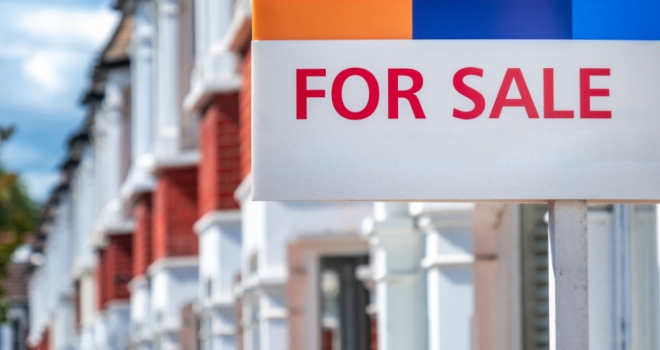 Newly released data from Rightmove has revealed that national sales agreed are up 50% on October last year with 650,000 sales currently going through the buying and selling process - a rise of 67% against the same period in 2019.
According to the most recent analysis, the price of property coming to market this month has dipped by an average of 0.5% (-£1,505) despite continuing strong buyer demand since the start of England's second lockdown. New sellers appear to be pricing more keenly, to improve their chances of getting a quick sale and beating the March stamp duty deadline.
However, the market remains very active. There was an initial temporary dip on Rightmove after the new lockdown was announced, but buyer demand was still up by 28% on the same days last year during the three days between the announcement and the lockdown, when it was unclear whether the housing market would be able to remain open. The first six days of lockdown itself saw demand bounce back to being 49% up on last year.
Tim Bannister, Rightmove's Director of Property Data comments: "Given the ongoing mini-boom, prices might have been expected to rise again this month, but instead we have a slight dip which could be a result of some new sellers pricing more realistically to have a better chance of agreeing a sale in time to benefit from the stamp duty savings on their onward purchase.
"We know from a recent Rightmove study that sellers are twice as likely to sell if they agree a sale based on the first price at which their property goes on the market, something that's even more important now as we move towards the end of March and the end of the stamp duty holiday. If your initial asking price is too high then you're less likely to get an offer even after you've cut your price back to a more realistic level. Our revised prediction of a 7% annual increase in prices in 2020 looks to be on track since the annual rate has jumped to 6.3% with a month to go."
A study of different asking price bands between £100,000 and £500,000 shows stronger growth in activity in the higher price bands, where buyers stand to make the biggest stamp duty savings.
The number of sales being agreed for properties priced at between £100,000 and £200,000 is up by only 16% on this time last year, which contrasts with sales agreed more than doubling (+106%) in the £400,000 to £500,000 price band. It is a similar picture for the drop in the number of days it is taking from the date a property is listed on Rightmove until it is marked as under offer or sold subject to contract by an agent. Overall, the time to secure a buyer is at a new record low of 49 days, with the £400,000 to £500,000 price band seeing a drop of 23 days, compared to the £100,000 to £200,000 band seeing a drop of just eight days.
Regionally, the south is performing best relative to last year for the number of sales agreed, up by 72% in the East of England, and up by 69% in the South East. Nationally, sales agreed are up by 50% on this time last year, a softening from the 70% year-on-year jump recorded in last month's report.
The latest estimates predict that there are 650,000 sales currently going through the buying and selling process. That is 67% more than at the same time in 2019 and illustrates the scale of the challenges now being faced by mortgage lenders and the legal profession to get these deals to legal completion. Around a third of transactions in the pipeline would still be exempt from stamp duty after the holiday ends, due to being below thresholds or qualifying for first-time buyer exemptions, but even then there could others in the chain who need to rush to complete their purchase before 31st March.
Bannister says: "After some brief hesitation as people waited for the detailed government guidance and legislation, it's now clear that home-movers are carrying on with their searches and sales during this second lockdown in England with the market staying open. This ongoing activity means that the processing log-jam continues to pile up because of the sheer number trying to reach the finish line by the end of March. With 650,000 transactions in the pipeline, millions of people are on tenterhooks until their sale or purchase has completed."
Bruce King, Director of Cheffins in Saffron Walden, adds: "Sellers are taking a realistic view on pricing in the current market. By competitively pricing their homes they're looking to entice buyers and agree on a deal ahead of the stamp duty deadline, whilst also being able to benefit from stamp duty savings on their onward purchase.
"Transaction levels have gone through the roof in comparison to the past couple of years due to the monumental backlog of people looking to move. Political uncertainty, Brexit and the first lockdown period caused many who were considering moving to sit on the fence, however, the announcement of the stamp duty holiday was the trigger for many of these to bite the bullet and get on with moving house. This, coupled with the change in lifestyle which has been caused by the coronavirus outbreak, has created a pressure cooker in the market which has resulted in activity which couldn't have been foreseen around a year ago.
"The market in the £400,000 - £500,000 bracket is certainly the busiest, mainly made up of second-steppers and upsizers. First-time buyers are continuing to struggle, as the level of deposit needed has increased and this, combined with a lack of job security for many, has meant that mortgage agreements have been harder to come by as banks change their lending criteria. Demand has remained strong in lockdown 2.0.
"Mid-November usually brings with it the pre-Christmas slowdown in the market, however, this doesn't appear to be the case this year as buyers still look to get a sale over the line before the stamp duty deadline."