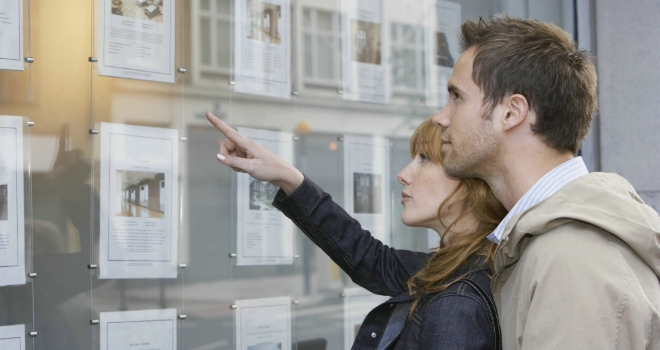 The latest data and analysis from haart has shown that during January house prices across England and Wales fell by 0.5% on the month and by 3.4% on the year. The independent lettings agency now puts the average house price at £228,313.
According to the data, new buyer demand for homes rose by 11.2% on the month and is still down 3.1% annually. The number of properties coming onto the market has fallen by 2.3% on the month, and is down by 18% on the year. This month there are 11 buyers chasing every property across England and Wales.
The market has become less efficient this month, as the number of transactions has decreased as the number of viewings has increased. Meaning that buyers are choosing to look at more properties before they buy. The average purchase price for first-time buyers has risen by 6.6%, and is up by 2.8% on the month. This comes as the number of first-time buyers entering the market has risen by 16.4%, and by 10% on the year.
As the average purchase price has risen, the average amount paid of a deposit has fallen on the month by 1%, however it is up by 2.8 on the year.
Paul Smith, CEO of haart, comments: "First-time buyers jumped at the Government's offer of a stamp duty cut in January, and came back to the market in a big way. The stamp duty cut, combined with stable house prices and mortgage rates that remain historically low saw a boost in activity. Overall January saw 11% more buyers registering with branches, and viewings jumped up by 5%.
Although the London is still moving at a slower than normal pace, other parts of the UK are booming. House prices in the Northern Powerhouse city of Manchester jumped 10% over the past year, and in Warwickshire, where we have just acquired a new agency, house price growth is sitting at around 7%. We need to get used to this re-calibrated picture of price growth across the UK, focus on the positives, and not get bogged down with how the market is performing on Westminster's doorstep.
It certainly seems as if the Government is putting housebuilding at the heart of its agenda at the moment. It is moving away from the political back and forth, and getting in on with the business of building. This should result in a meaningful increase in stock over the coming months and years, moving the market full speed ahead."