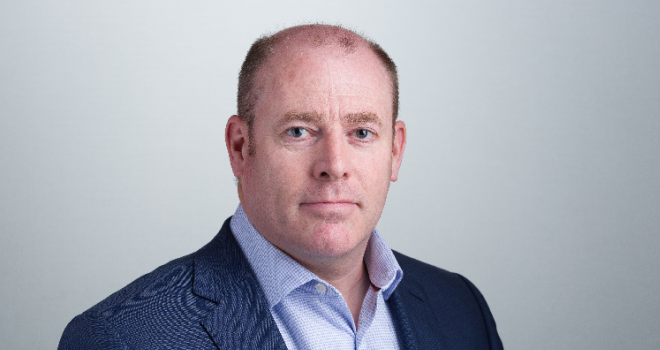 For anyone thinking about getting into small-scale property development, there's been something of an alignment of the stars of late: a huge housing shortage, an increase in permitted development rights; a glut of properties that are ripe for conversion to residential; and the alternative buy-to-let business model looking less commercially attractive by the day.
Not surprisingly, then, there are many people ready to take the plunge and dive into their first development project, be they landlords, business owners, or the man or woman in the street. But, as you'd probably expect, while the barriers to entry are few, dangers are lurking in even the shallower waters of the development world that new developers need to be wary of before they get their feet wet.
Here are five common mistakes made by new developers.
1. They want to manage their own projects
Property development is one of the most highly leveraged business models, where most of the heavy lifting is done by a cast of characters other than the developer – your team of professionals. I never manage my own projects, and neither should you. On a small-scale project, I would expect to spend on average around 4 to 8 hours per week working on it – significantly less once the project starts on site.
There are two secret weapons that a small-scale developer has up their sleeve which supercharge this leverage. The first is the ability to hire a main contractor rather than a jobbing builder. That way, you have one business running all the trades on-site rather than finding and managing a vanload of subcontractors yourself. The second secret weapon is that the project can afford to hire a Project Manager. This is a seasoned professional who understands development and who will be your eyes and ears on the ground. They'll be responsible for ensuring that everything on-site gets done and in the correct order, and they'll report back to you regularly. If any decisions need to be made, your Project Manager will raise them with you.
Too many new developers think that it would be a good idea to manage their projects. Or perhaps they know no better, having previously project managed a few flips or refurbs. It's a terrible idea for the same reason I don't lay my own bricks or do my own dentistry. Paying someone a lot more experienced and better qualified to do the job is the ONLY way to go, plus it frees up a massive amount of my time and gives me less stress. I become the CEO of the project, not its Operations Manager.
2. They don't look off-market
So many agents have told me over the years that over half of all property development deals – in fact, the BEST deals – never come to the open market. It's an alarming fact, particularly if you're currently scanning the online property portals, confident in the knowledge that you're registered with every commercial agent in the county. So, how come you're only seeing half the opportunities?
The problem arises because, for estate agents, selling properties on the open market is more expensive and time-consuming than selling them off-market. When an agent wins a new instruction, you might imagine they'll get someone to go round, measure up, take photos, and then create an attractive listing with all the usual blurb. Then they'll email the details to their
database and pay the property portals to have it listed online. Next, they'll take calls from prospective buyers, followed by meetings and viewings from interested parties. Finally, they'll receive offers and work with the vendor to agree on the best one. And yes, this is a broadly accurate description of the agent's Plan B.
But here's what Plan A looks like. Having secured the instruction (and often before), the agent will ring around a handful of 'hot' buyers they know will be interested in the property. This is the famous 'black book' that all agents have. The conversation is short and to the point, and along these lines: "Look, I've got this great property that we're putting on the market tomorrow, and it's exactly the sort of thing you're looking for. If you're interested, I can get you in there first thing in the morning to look around before it goes on the market. I'm only mentioning it to a handful of my best buyers at this stage. Are you interested?"
The agent's Plan A means no measuring up or photos, no advertising fees or emails. Just half a dozen calls and a handful of viewings, and the deal is potentially done within 24 hours. Happy agent, happy vendor, and if you were one of the agent's hot buyers, happy you. And if you aren't in the agent's black book? You'll only get to see that deal, along with everyone else, if none of the hot buyers wants to buy it.
In reality, the best deals are being sold through the black book, and you're only getting to see the deals that the hot buyers don't want. That's why you need to have great relationships with agents to ensure you get that early call.
3. They get their numbers wrong
Even a small-scale development project can generate significant profits, but with some chunky numbers involved, even a simple spreadsheet error, pricing oversight, or miscalculation can dent your margins.
You'll start with ball-park pricing estimates, but before the deal goes ahead, you should be getting accurate pricing for the project from your quantity surveyor/cost consultant. A common mistake is to fail to firm up all your pricing estimates in this way or to assume that the price you were quoted on the last project won't have changed much.
Not allowing for a contingency fund is another biggie. Always allow for 10-15% of the construction costs as a contingency because you will almost always encounter unexpected costs. Too many new developers either fail to have an adequate contingency or dial too many of their pricing assumptions to 'optimistic' to get their numbers to work.
Finally, make sure that you're targeting a profit of at least 20% of the gross development value (GDV). That way, even if you encounter some unexpected bumps in the road, you should still end up with a profit.
4. They don't get training before they start
I train a broad range of people, some of whom have already developed property before. Why do they decide to be trained AFTER they've already started developing? It's nearly always because they've found out the hard way that crossing a minefield is easier if you know where all the mines are. And in development, there are quite a few mines to look out for.
The other side of training is all about finding opportunities. Now that you know that over half of all development opportunities never reach the open market, it's not unreasonable that you might not want to understand how you can tap into this hidden pool. Well, with training, you can. Similarly, you might think you could convert that old commercial building into five flats, with your 20% profit coming from the last apartment you sell.
But what if, with training, you could see how to get six flats? That doesn't simply add a few pounds onto your margin; it almost doubles your profits and makes it much more likely you'll win the deal. Or the building that looks like a demolition job, but with training, you learn how to convert it instead? More profit in less time – what's not to like?
Given that a modest, small-scale development project with just a few flats should net you a healthy six-figure profit, the cost of any training is likely going to pay you back many times over. Education comes at a price, but a lack of it usually ends up costing more.
5. They fail to create a brand
Branding won't be the first thing that springs to mind when you think of developing property, but it should be. Think about the people you will encounter on your development journey: the estate agent won't get their commission if you turn out to be a flaky buyer; the architect won't get their fees if you go bust] and the investor won't get their money back. So, they'll want to see that you're credible as a developer before they'll do business with you. And that means you need to have a brand.
Imagine a new developer asking you to invest tens of thousands in their first development project, promising you a healthy 8-10% return. They may have a friendly smile and a firm handshake, but what if they had no business card or even a business name? What if there was no website you could look at? If someone hasn't invested in their own business, why should you?
The same concern applies to commercial agents. They need to know that you're proceedable: in other words, that the deal is not likely to fall out of bed weeks or months down the line. Which developer sounds like the better bet: the one with a professional-looking business card and logo plus a good-looking website containing details of their highly experienced professional team, or the new developer who hasn't invested in any of those things?
Branding is the first thing we teach people to get right because you need to have it in place before doing anything else. You only get one chance to make a first impression. The good news is that, once it's in place, it will work tirelessly for you 24/7 without you needing to lift a finger.