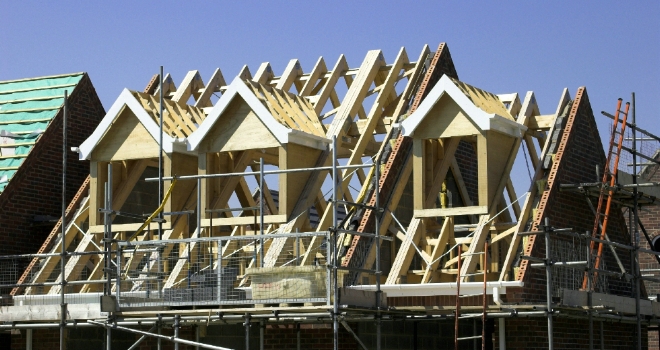 New research undertaken by The Homebuilding & Renovating Show has revealed that 83% of self-builders are continuing with their projects despite fears over Brexit and only 1.8% have decided to cancel.
The research also demonstrates that over 33% of participants were convinced that the recently lowered interest rates have potentially boosted confidence and that this would mean more people will take up projects.
30% of the respondents currently have a project in progress and 81% stated that improving their home was too important and the project would be completed despite the ups and downs of Brexit.
Over 78% of those questioned said that they felt positive about current or future housebuilding projects and more than 64% said that they have confidence in the housing market to remain stable post Brexit.
Michael Holmes, spokesperson for The Homebuilding & Renovating Show had this to say: "We initially predicted that the referendum would create a temporary lack of confidence and a slight pause while people sought more visibility on the direction of the economy and the housing market. In addition, we knew that with the devaluing of the pound post-Brexit, imported materials were going to cost more which could potentially drive up construction costs.
However, the research is more positive than we anticipated and demonstrates that those with a project already underway, or very close to starting, have decided to carry on with their plans regardless. My advice for those that see their home as somewhere to live and a long term project is to carry on as normal. Fluctuations in costs are a secondary consideration, so having the right home should come first and foremost over any short-term gain."